Video: Divers Detonate WWII Mines Off Estonia
This is the end of 550 pounds of TNT – safely detonated off the coast of Estonia by Royal Navy divers as they tackled the aftermath of "Russia's Dunkirk."
A dozen-strong team of divers and mine warfare experts traveled to the Baltic to join like-minded experts from 15 nations in dealing with unexploded bombs, mines, and torpedoes littering the waters off Estonia.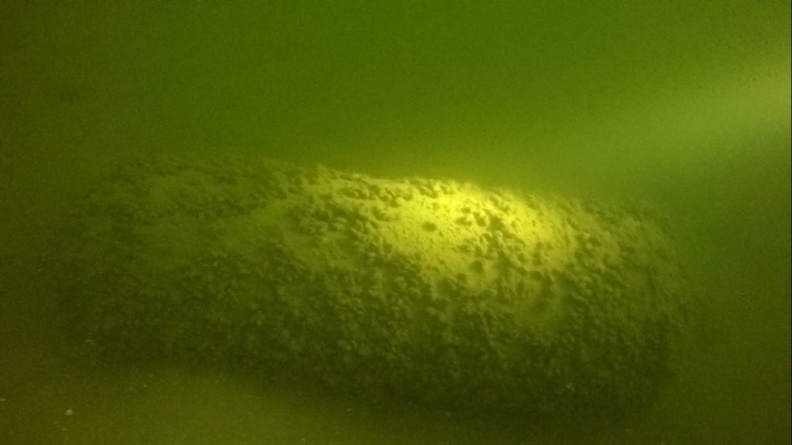 Unexploded mine on the seabed off Estonia (RN)
In both world wars, the Baltic was one of the most heavily mined stretches of water on the planet. And in the summer of 1941, the Soviet Union – which occupied Estonia at the time – suffered the greatest naval defeat in its history as it tried to evacuate the capital of Tallinn.
More than 80 ships were sunk and at least 12,000 people died – although the Soviets succeeded in saving over 160 ships and nearly 30,000 people.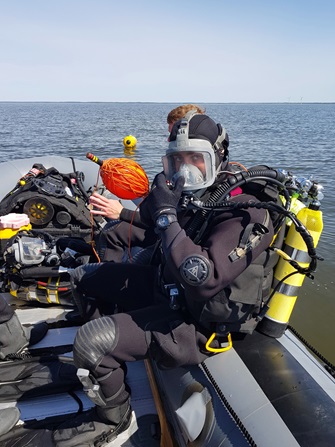 Nearly 80 years later and some of those wrecks were possibly found by the participants of Open Spirit 2018. Hosted each year by one of the three Baltic states in turn, the exercise focuses on pooling international expertise in mine warfare to deal with wartime ordnance which still threatens safe seafaring in the region. Over the past two decades, some 1,200 explosive devices have been found off the coast of Estonia alone.
The Brits – from Fleet Diving Unit 3, one of three elite teams who protect RN shipping from mine threats around the globe – focused their efforts around the small island of Muhu at the entrance to the Gulf of Riga, working with more than 60 frogmen from Estonia, the USA, Canada, Poland and Latvia.
The Royal Navy divers alone found nine mines, which were either blown up on the spot or towed to a safe area offshore and away from environmental protection areas and then disposed of by counter-mining using a small quantity of plastic explosive in a controlled explosion. The Soviet M26 mine safely disposed of in the video is one of nearly 17,000 laid by the Red Navy in 1941 to stem the German tide.