[Correction] V.Group Acquires Graig Ship Management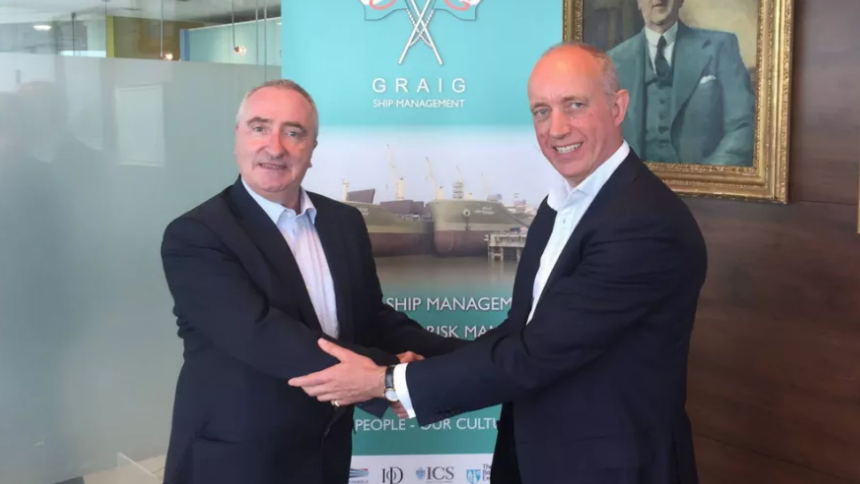 Leading ship management firm V.Group has acquired Graig Ship Management, part of Graig Shipping, a marine services firm specializing in newbuild supervision, bulker management, vessel ownership and ship financing.
Going forward, Graig Shipping will concentrate on areas where it has strategic leadership including developing, financing and executing innovative shipping investment opportunities. Graig Ship Management, now part of V.Group, will be focused on its own core activities – ship management and newbuild supervision.
"As the industry continues to develop, scale will be critical to underpin ever more efficient service delivery for customers and to enable the technology investments required to drive a step change in outcomes," said V.Group interim CEO Hanne Sorensen. "For V.Group, this acquisition represents an opportunity to strengthen our marine services offerings to clients within Asia and the West, with a particular focus on dry bulk."
"Graig Ship Management's fleets already benefit from V.Group's class-leading vessel management system, Shipsure, and there is good alignment on values and culture between the two companies," said Hugh Williams, Chief Executive of Graig Shipping. "The transaction also offers significant long term potential for Graig Shipping PLC to cooperate in a mutually beneficial partnership under the new ownership and strategy being formulated at V.Group and Advent International."
Private equity group Advent International purchased a controlling stake in V.Group in December, and the firm has been recruiting a new management team. New top executives include incoming CEO Incoming CEO Ian El-Mokadem, the former CEO of testing and advisory company Exova; new chief commercial officer Martin Gaard Christiansen, former CEO for the Asia region for Wrist Group, the world's largest stores and provisions supplier to the shipping and offshore sectors; and new chairman John Pattullo, the former CEO of CEVA Logistics.
Correction: The original version of this article incorrectly stated that V.Group had acquired the ship financing operations of Graig Shipping. V.Group has only acquired Graig's ship management and newbuilding supervision operations.