USCG Offloads Drugs Worth $60M at Port Everglades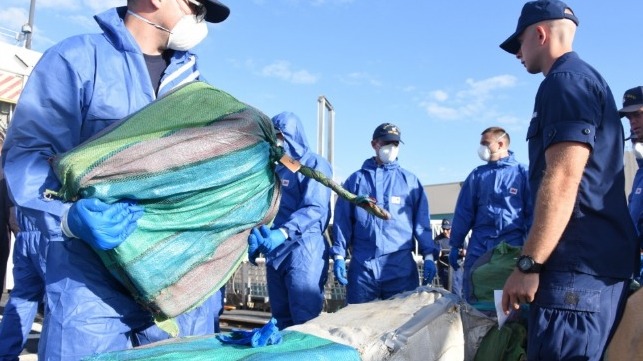 On Thursday, the crew of the U.S. Coast Guard Cutter Bear offloaded about seven tons of marijuana and nearly two tons of cocaine. The drugs are worth more than $60 million wholesale.
"I could not be prouder of this crew's accomplishments, and of the entire interagency and allied team that continue to stand the watch in an effort to stem the efforts of smugglers," said Lt. Cmdr. Andrew Dennelly, the Bear's XO. "It is through successful interdictions . . . that [we] impact these criminal organizations, regardless of the product they are smuggling."
The narcotics were seized off Mexico and Central and South America in five separate interdictions. As is usual for the Coast Guard's drug offloads, multiple vessels contributed to the Bear's haul.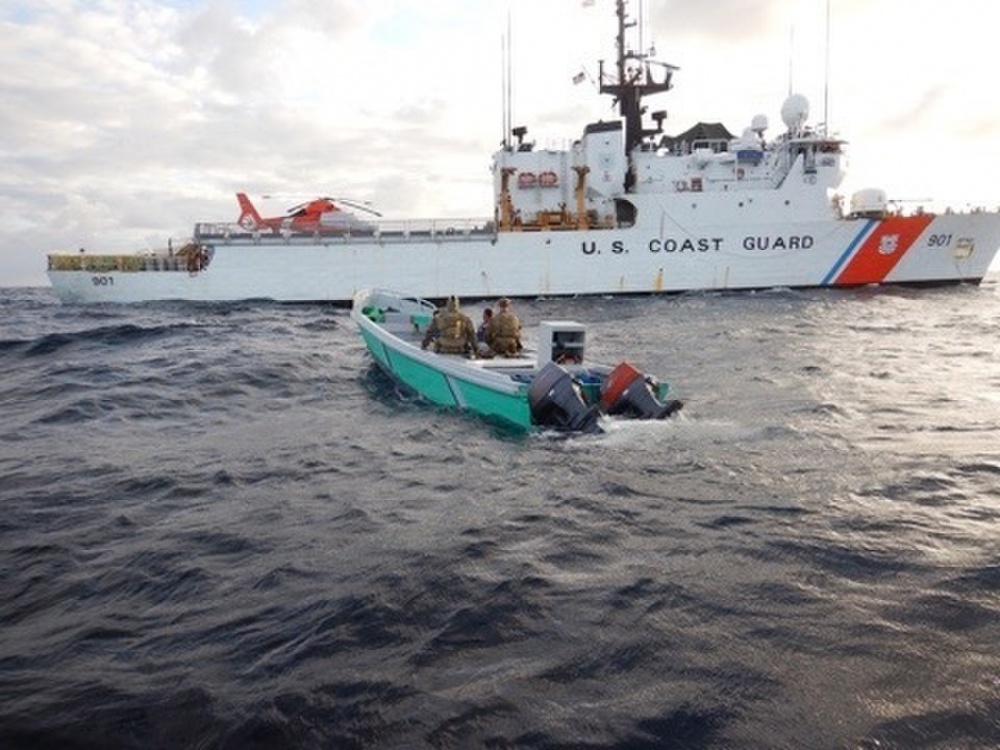 Crewmembers from the Bear inspect a suspected smuggling boat (USCG)
The Bear herself was responsible for two cases, seizing about 7,900 pounds of marijuana and 300 pounds of cocaine. The cutter Valiant was responsible for one case, seizing approximately 2,700 pounds of cocaine. And the U.S. Navy patrol boat USS Tornado, with a Coast Guard Tactical Law Enforcement Team on board, was responsible for two cases, seizing about 6,100 pounds of marijuana and 660 pounds of cocaine.
"Make no mistake, every bit of this product interdicted is a hit to the pocketbooks of the criminal organizations that profit from these smuggling operations," said Coast Guard Vice Commandant Adm. Charles Ray at a press conference aboard the Bear.
In cooperation with foreign governments, the U.S. military and with other Department of Homeland Security agencies, the U.S. Coast Guard interdicts hundreds of millions of dollars' worth of cocaine every year. Multi-ton drug busts are routine for the USCG on the busy trafficking lanes of the Eastern Pacific, and the agency's everyday narcotics seizures would set new records at many U.S. ports of entry.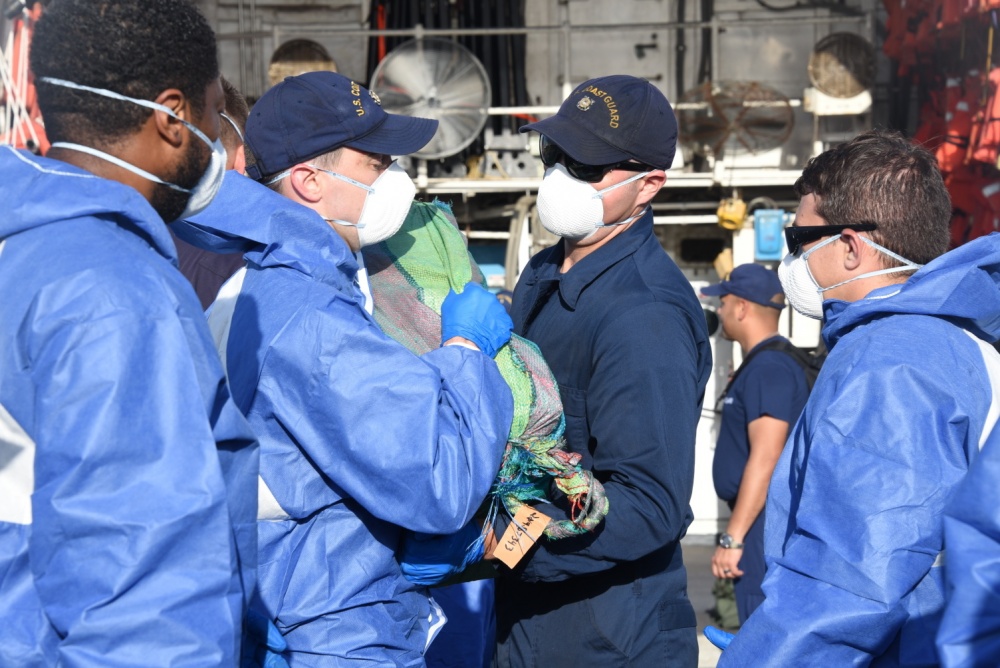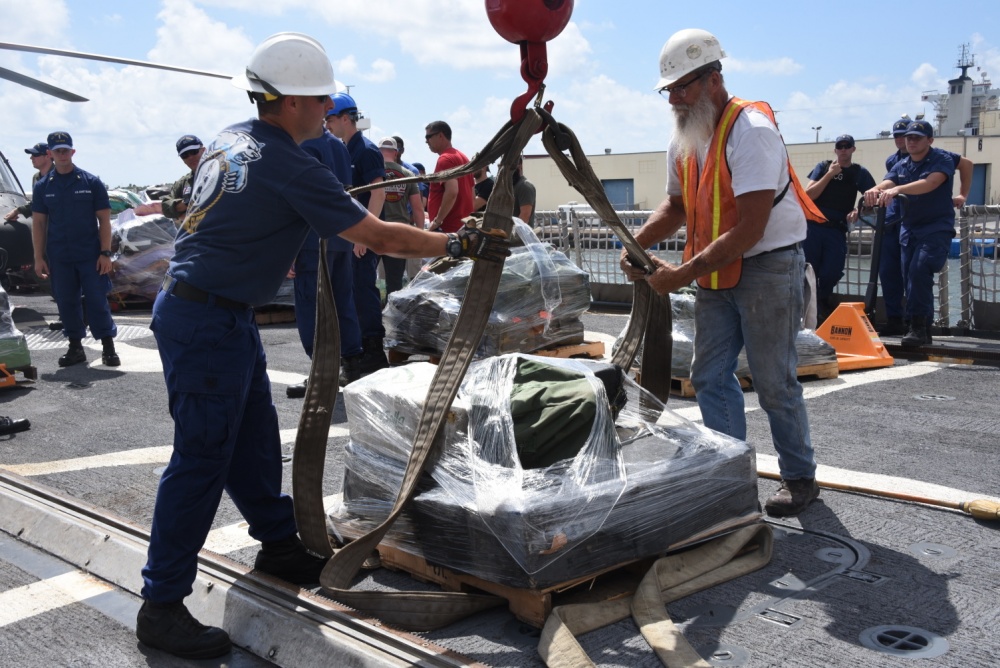 All photos courtesy USCG