USCG Medevacs Two Cruise Passengers at Once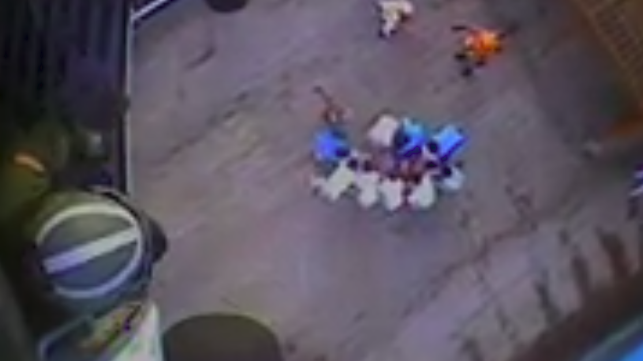 On Monday morning, a Coast Guard helicopter crew from Air Station Elizabeth City in North Carolina medevaced two passengers simultaneously from the cruise ship Carnival Pride.
The captain of the Carnival Pride contacted the Coast Guard Sector Hampton Roads command center at 0230 hours Monday to request medical evacuation for a 69-year-old woman who had suffered a heart attack and a 56-year-old man who had suffered a seizure. An MH-60 Jayhawk helicopter aircrew from Coast Guard Air Station Elizabeth City, North Carolina, launched to assist.
The helicopter aircrew hoisted the two ailing passengers and one nurse aboard and transported them to Sentara Norfolk General Hospital in Norfolk.
"A complex medevac like this requires strong communications and coordination between the aircrew, command center staff and cruise ship personnel," said Lt. j.g. Brad Milliken, command duty officer for the case. "Our priority was to deliver both passengers to higher medical care, and we are thankful we were able to do so quickly and smoothly."
A Coast Guard aircrew also medevaced two passengers from the Carnival Pride on January 30, one at 0800 hours and another at 1200 hours. "We do medevacs quite often - from cruise ships, fishing boats and other vessels," Petty Officer 1st Class Luke Clayton told ABC News in January. "It's kind of rare that we get two on the same day from the same ship." Coast Guard aircrews returned to the Pride to medevac passengers on February 11 and 13.