U.S. Navy Joins Puerto Rico Sealift Effort
At Joint Base Charleston in South Carolina, the U.S. Navy's Military Sealift Command is facilitating a small-scale domestic sealift to bring utility trucks, front end loaders, portable living quarters and other much-needed supplies to Puerto Rico. The ro/ro USNS Brittin will make six voyages to and from the island over the course of the next several weeks.
On her first voyage, the Brittin delivered 7,000 tons of cargo, including food, water, 53-foot reefer units, more than 300 generators and a variety of heavy vehicles. On the return leg, she carried military vehicles and other equipment that was demobilizing after the hurricane relief effort. She departs Charleston again on her second voyage this week, carrying more bucket trucks and supplies. "The primary purpose of this shipment and the ones to follow is to restore electricity to Puerto Rico," said Navy spokesman Lt. Brenton Breed, speaking to the Charleston Post and Courier.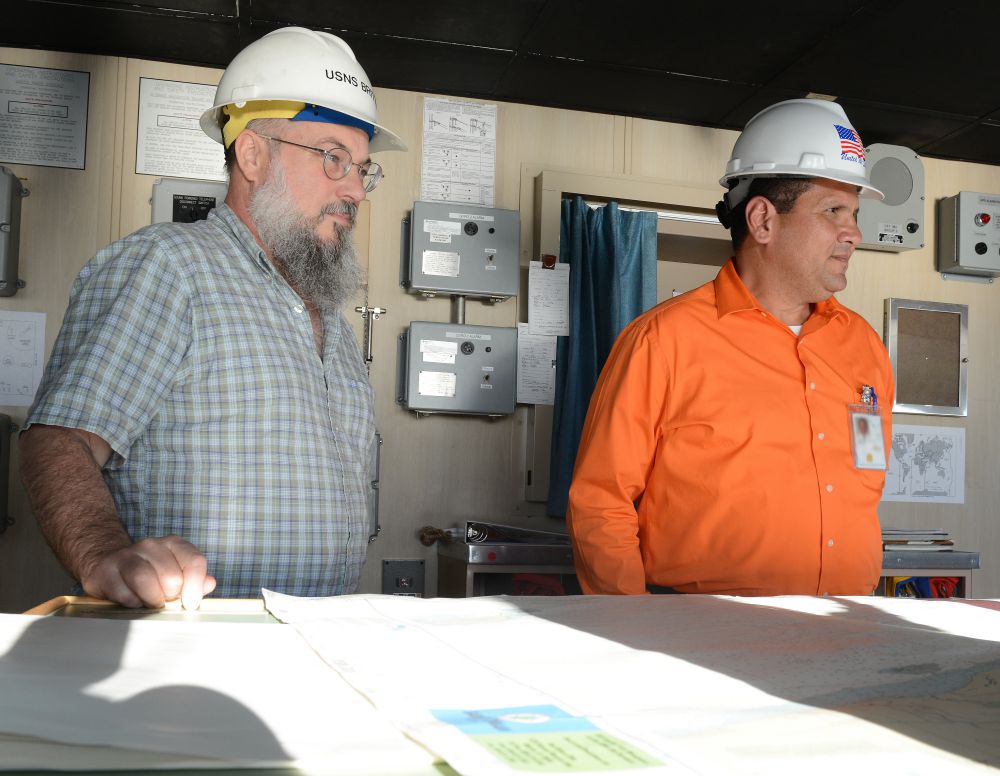 Alfred Murray, captain of the USNS Brittin, shows a local official the bridge. Ponce, Puerto Rico, November 3 (DoD)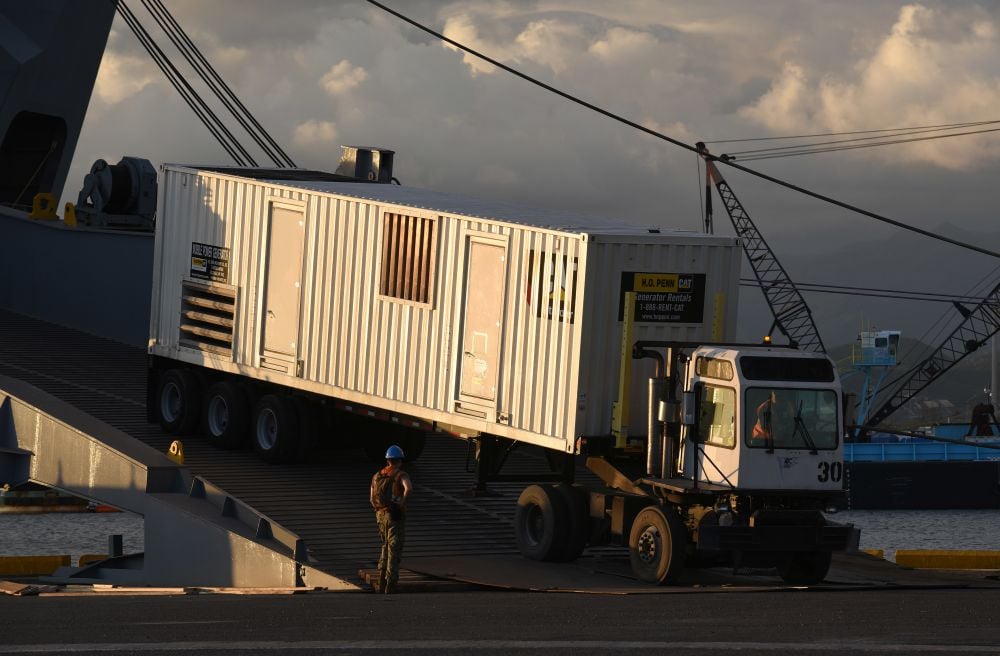 Stevedores offload a containerized generator unit from USNS Brittin, Ponce, November 4 (DoD)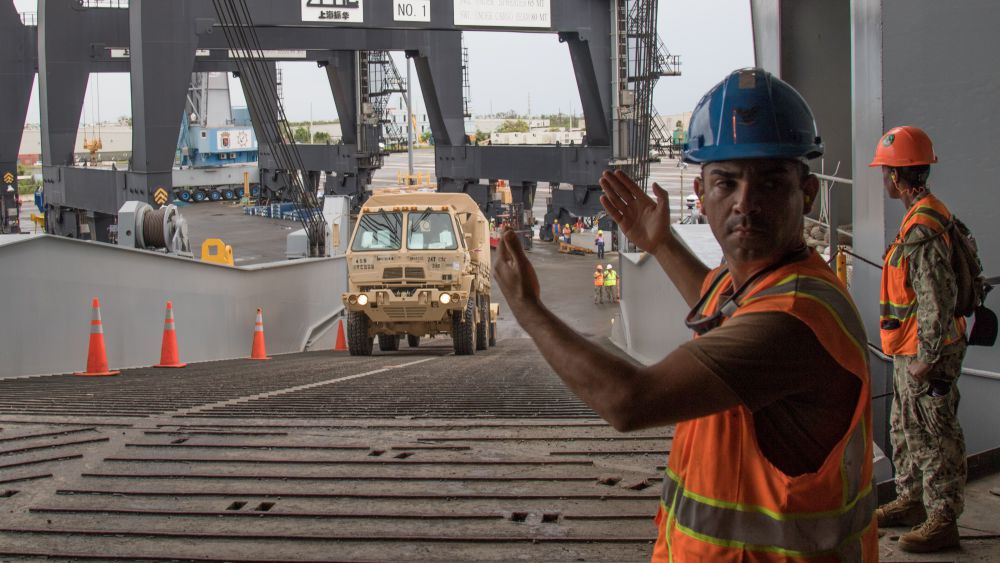 Stevedores load military equipment that has been demobilized from the relief effort, Ponce, November 7 (DoD)
The Brittin supplements the cargo capacity of the Jones Act tug and barge and containerized cargo fleet serving the U.S. mainland-to-Puerto Rico trade. Commercial operators Crowley, Trailer Bridge and Tote Maritime have been working hard to bring extra assets online to handle all the relief cargo, and Pacific Coast operator Pasha has even deployed an ex-Horizon Lines steamship to Puerto Rico via the Panama Canal.
The Brittin is a Bob Hope-class ro/ro used for dry cargo surge sealift capacity. She has a maximum crew of 24 knots and carries 30 civilian crewmembers, and at 950 feet and 30,000 dwt, she is now the largest Navy vessel involved in the relief effort.
MSC has provided other sealift services for the Puerto Rico response, including cargo shipments from the mainland aboard USNS Algol and the chartered-in OSV Seacor Clipper. The MSC underway replenishment vessel USNS Robert E Peary also provided resupply for the amphibious assault ship USS Kearsarge, which was conducting helicopter and landing craft operations in support of the relief effort.
In addition, the Military Sealift Command hospital ship USNS Comfort has been in the eastern Caribbean since October 3, operating in or near Puerto Rico to provide backup to the island's medical system. The majority of Puerto Rico's hospitals lost power after the storm, and many did not have electricity until late last month. Comfort began providing pierside assistance for patients in San Juan on October 27.