Pasha Sends Jones Act Boxship to Puerto Rico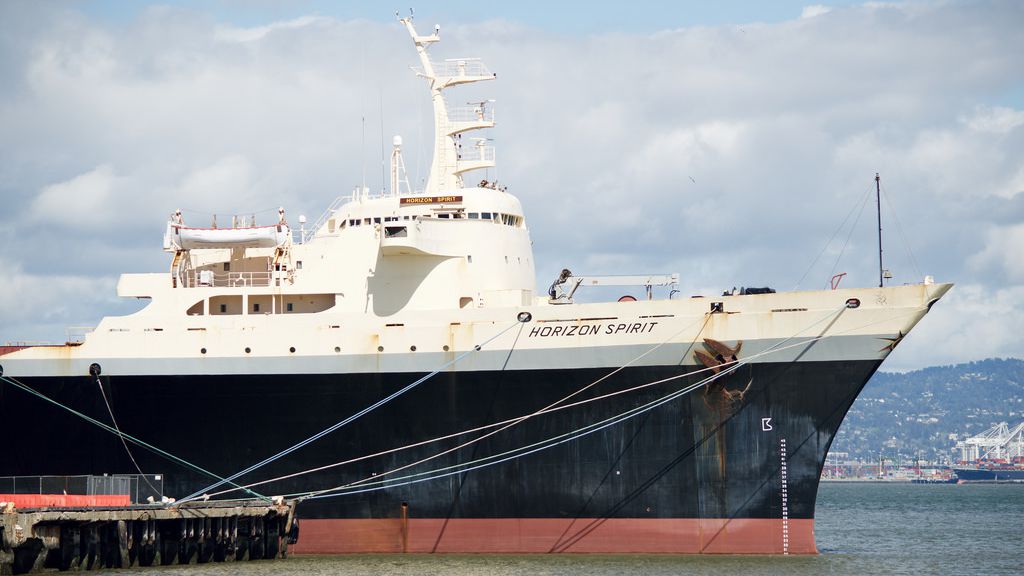 U.S. West Coast logistics firm Pasha Hawaii has announced that it is reactivating the laid-up steamship Horizon Spirit in support of hurricane relief efforts in Puerto Rico. The Horizon Spirit normally serves as a backup ship for Pasha's container service between the U.S. mainland and Hawaii, and she will transit the Panama Canal on an eastbound voyage to San Juan.
"Our hearts go out to the people of Puerto Rico as they rebuild their homes and communities, and address basic needs," said George Pasha, IV, the president and CEO of Pasha Hawaii. "We are thankful to be of direct help to these families and businesses, especially as many of our folks who joined us from Horizon Lines, Inc. have family, friends, and colleagues on the island."
For the voyage to San Juan, Spirit will carry cargo for Lipsey Mountain Spring Water. Lipsey is the largest bottled water supplier to the U.S. government for disaster relief, and the firm will load 800 containers filled with over 15 million bottles on the Horizon Spirit before she departs. The Spirit will remain on the East Coast after making this delivery and will be available for the Puerto Rico-USEC trade lane.
"My company has hired every ship possible to transport our water to save lives and mitigate suffering in Puerto Rico during the aftermath of Hurricane Maria. Lipsey Water and Lipsey Logistics Worldwide are very pleased with our new alliance with Pasha Hawaii," said Joe Lipsey, III, CEO, Lipsey Mountain Spring Water. "Their forward thinking in taking one of their reserve Hawaii ships [to Puerto Rico] is fantastic. This ship being incredibly fast is of great benefit to the citizens of the U.S. in Puerto Rico."
The Horizon Spirit was built as a C-9 class LASH steamship and was converted for service as a container ship in 1990. She operated on the Los Angeles – Honolulu route for Horizon Lines for many years. In 2013, Horizon contemplated converting the Spirit and her sister ship Horizon Reliance to run with LNG-capable, medium-speed diesel engines, with the work to be performed at a foreign shipyard. The firm received Coast Guard permission to proceed with the conversion, but before the project could begin, Horizon Lines decided to sell its West Coast operations to Matson and to Pasha Hawaii. Horizon then folded its loss-making Puerto Rico division and closed its doors. In recent years, the Spirit has been a steady fixture on the San Francisco waterfront, laid up and awaiting her next assignment.