U.S. Navy Answers Distress Call During RIMPAC 2018
On Friday, the carrier USS Carl Vinson rescued five boaters from the westernmost point in Hawaii, the uninhabited island of Niihau. The boat's occupants sent a distress signal on the morning of July 27 when their boat went aground on the island's shores.
USS Carl Vinson was only seven miles away, conducting operations as part of the Rim of the Pacific 2018 (RIMPAC) international naval exercise, the largest of its kind in the world. She launched two of her Sea Hawk helicopters to the scene. The airmen transported four of the survivors to a U.S. Coast Guard outpost on Kauai, and flew the fifth to a medical center for evaluation.
"We were ready," said Capt. Matt Paradise, Carl Vinson's commanding officer. "When nearby mariners needed assistance, we stepped up immediately and helped. That is what we are trained to do, and I'm proud of our team."
According to the Navy, the USCG is working on a plan to refloat the small vessel and minimize environmental harm.
"This case illustrates the partnerships we enjoy in Hawaii as the Navy was quick to respond and get this mariner to a higher level of medical care," said Ensign Seth Gross, command duty officer with Coast Guard Sector Honolulu.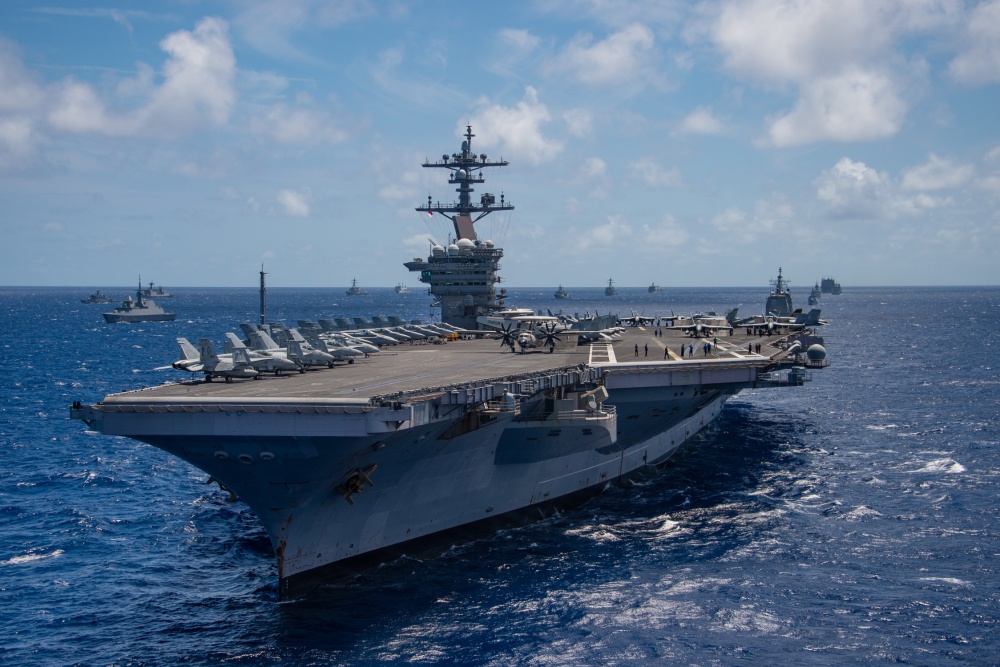 USS Carl Vinson under way with allied forces, RIMPAC 2018 (USN)