U.S. Coast Guard Cracks Down on Northwest's AIS-Disabling Fishermen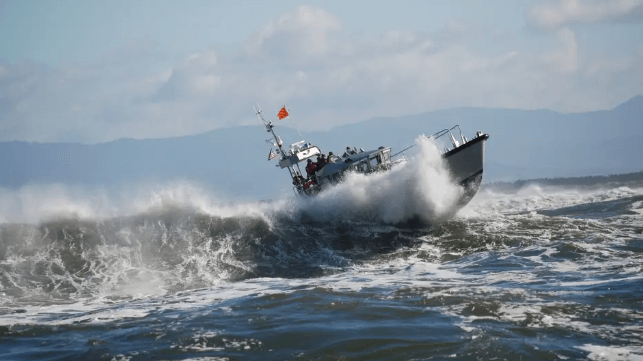 The U.S. Coast Guard's Columbia River unit is beginning to crack down on fishermen who turn off their AIS to keep their location secret.
Operating "dark" is a common procedure in the Northwest's coastal fisheries. AIS broadcasts a vessel's position, and that is exactly what fishermen want to avoid: Their AIS track line gives away the locations where they're setting their crab pots. By disabling AIS - one of the maritime industry's best navigational safety tools - they make themselves harder for other fishermen to track. This also elevates the risk of an unwanted interaction with merchant shipping, especially in heavy rain or fog.
On Friday, Coast Guard Sector Columbia River moved ahead with a $41,000 civil penalty against a commercial fishing vessel for violating AIS requirements near the mouth of the Columbia River. The Coast Guard spotted the vessel deactivate its AIS and issued it with a notice of violation for $5,000. The captain "declined to accept" the notice, so the case is going to an administrative hearing with a maximum penalty eight times higher.
The Coast Guard is not releasing the name of the suspect vessel at this time.
"$5,000 is a significant fine to pay for a secret crabbing spot, but it's still cheaper than the safety of the crew. Our hope is that this instance will deter future violations throughout the community," said Lt. Cmdr. Colin Fogarty, the Enforcement Chief for Sector Columbia River. "Particularly during crab season, weather and visibility are poor on the Oregon and Washington coasts. AIS permits vessels to show their location and avoid collisions. Unfortunately, the Coast Guard often sees mariners turning off their AIS during certain fishing seasons. Regardless of their reasons, the laws and regulations require the system be functioning and energized."