U.S. Blacklists Two More Russian Firms for Sanctions Violations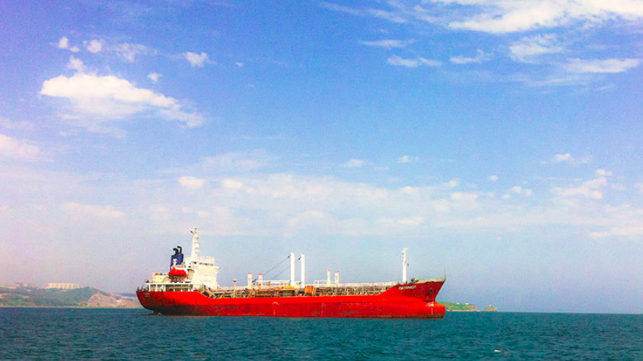 The U.S. Treasury has designated two more Russian firms and six vessels in connection with the North Korean nuclear sanctions program. The designation means that U.S. entities are forbidden from engaging in business with them, and they will no longer have access to any U.S.-controlled assets or to the U.S. financial system.
Gudzon Shipping Co. of Vladivostok, Russia, now appears on the Office of Foreign Asset Control's list of entities that are suspected of violating sanctions on North Korea - specifically, the UN Security Council ban on ship-to-ship petroleum transfers to North Korean tankers. Six vessels connected to Gudzon Shipping - the Bella, Bogatyr, Neptun, Partizan, Patriot and Sevastopol - have also added to the list.
According to the Treasury, the Russian-flagged tanker Patriot conducted two ship-to-ship transfers of petroleum with DPRK ships early this year. These allegedly included transfers of 1,500 tons of oil to the North Korea-flagged Chong Rim 2 and 2,000 tons of oil to the North Korea-flagged Chon Ma San. Both of these DPRK vessels have already been blacklisted by the U.S. and the UN for other sanctions-busting activity. The ultimate buyer of the cargoes was Taesong Bank, an entity connected with Pyongyang's Office 39, which engages in illicit economic activity for North Korean leadership.
Primorye Maritime Logistics Co. (PML Co.), the listed owner and manager of the Patriot since July 2017, has also been blacklisted. PML shares an address with Gudzon Shipping.
"Ship-to-ship transfers with North Korea-flagged vessels from Russia or elsewhere of any goods being supplied, sold, or transferred to or from the DPRK are prohibited under the UN Security Council resolutions on North Korea and are sanctionable under U.S. law," said Treasury Secretary Steven Mnuchin in a statement. "Consequences for violating these sanctions will remain in place until we have achieved the final, fully verified denuclearization of North Korea."
The action follows shortly after Treasury blacklisted a Russian port services firm, Profinet, for allegedly aiding North Korean vessels. This decision drew an immediate protest from the Kremlin, which described the move as an attempt to "punish" Russia.
Treasury has issued a memo to industry on deceptive North Korean trading practices, like disguising ship identification markings, manipulating AIS transponder data and falsifying cargo documents. Entities that engage in forbidden trade with the North can be subject to civil penalties of $290,000 per violation. Vessels may be subject to other measures, potentially including a worldwide ban on port entry (via the UN) or deregistration (via the flag state).