Trump Delays Tariff Hike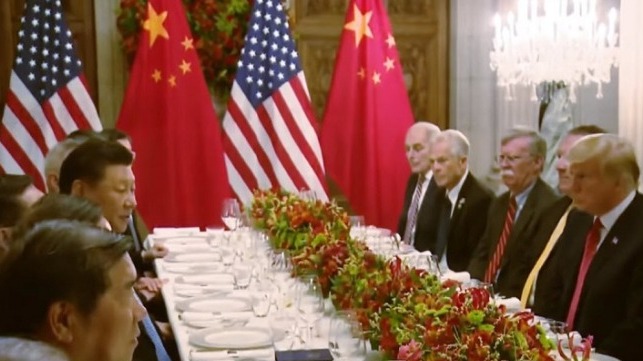 U.S. President Donald Trump and Chinese President Xi Jinping have concluded a "highly successful meeting" in Argentina, and as a result Trump has agreed that on January 1, 2019, he will leave the tariffs on $200 billion worth of product at 10 percent and not raise them to 25 percent.
The leaders have also agreed to immediately begin negotiations on structural changes with respect to forced technology transfer, intellectual property protection, non-tariff barriers, cyber intrusions and cyber theft. If after 90 days, they have not reached agreement on the issues, the 10 percent tariffs will be raised to 25 percent.
China will agree to purchase a not yet agreed upon, but very substantial, amount of agricultural, energy, industrial and other product from the U.S. to reduce the trade imbalance between our two countries. China will commence purchasing immediately.
The National Retail Federation in the U.S. issued a statement from President and CEO Matthew Shay saying: "We commend President Trump for his efforts to restore a fair and balanced trade relationship with China. The administration's decision to give diplomacy a chance and at least temporarily avoid the imposition of increased and additional tariffs is an encouraging sign.
"It is clear the administration has heard the voices of those negatively impacted by existing tariffs. We hope this 90-day tariff pause will lead to a positive resolution that removes tariffs altogether and improves U.S.-China trade relations."