Tow of Grounded Fishing Vessel Unsuccessful, Again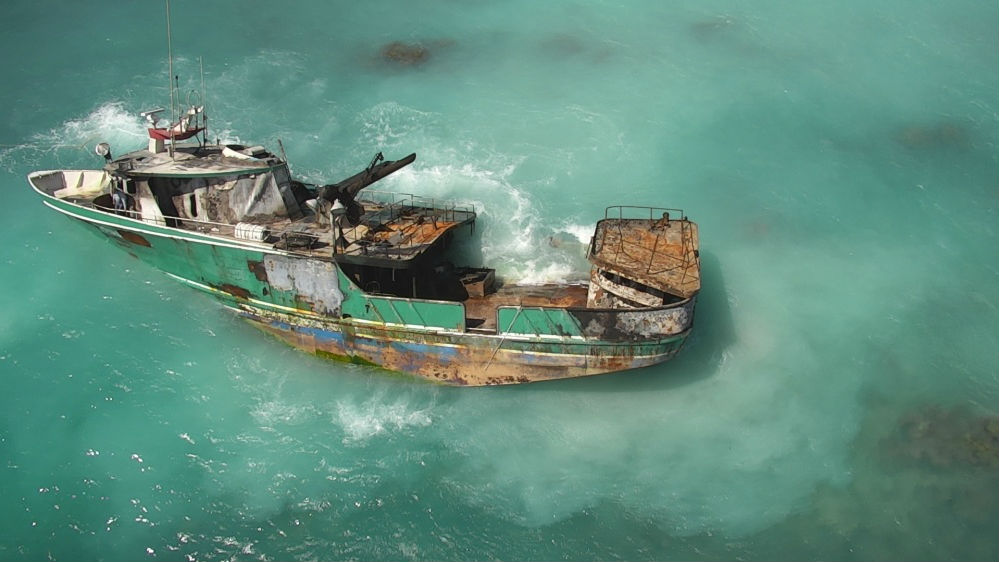 An attempt to remove the grounded 79-foot fishing vessel Pacific Paradise off Waikiki in Honolulu failed on Friday.
Marine salvage company Cates International used a tug with an eight-inch plasma towline and chain from both the bow and stern of the fishing vessel in the attempt to break it free from the coral reef.
"Salvage teams attempted various removal procedures both on the bow and stern, and although the vessel had movement during the process, it remains aground," said Capt. Michael Long, commander, Coast Guard Sector Honolulu and captain of the port. "Our Coast Guard teams will reassess with all our partners this weekend to prepare future removal plans. We understand the sense of urgency to remove this vessel from the reef and are working diligently to ensure this is done as quickly and as safely as possible."
A release of roughly 200 gallons of diesel fuel was detected by responders.
Approximately 1,500 gallons of diesel remains on board, and all fuel tanks have now been plugged.
The Pacific Paradise is a U.S.-flagged vessel and part of the Hawaii longline fishing fleet homeported in Honolulu. Coast Guard response and Honolulu Fire Department crews rescued the master and 19 fishermen from the vessel late at night on October 10, following reports that the vessel grounded off Diamond Head near Kaimana Beach. The vessel remained grounded for several days despite several initial attempts to tow it from the reef located off Waikiki's Kaimana Beach during favorable tides.
During work to dewater the vessel, gasoline used to fuel a dewatering pump reportedly splashed on hot surfaces causing it to ignite and start a fire aboard. Hawaii Fire Department crew dropped water on the vessel from a helicopter with a bambi bucket attached knocking down the blaze to a smolder. A salvage team was able to approach the vessel for the first time post fire on Wednesday to survey the damage, assess the hull and inspect for pollution. The fishing vessel was prepped Thursday in an attempt to be towed the following day.
The cause of the grounding remains under investigation.