To Offset Embargo, Qatar Sets Up Bunkering Facility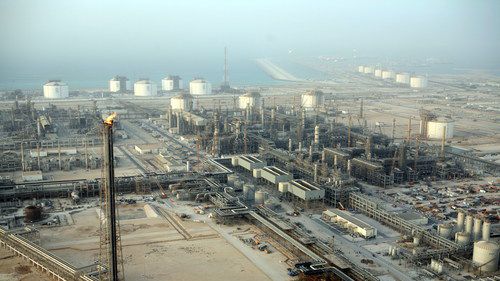 In an attempt to offset the effects of the ongoing Saudi-led embargo on its maritime commerce, Qatar has launched a temporary "vessel-borne fueling facility" for all vessels lifting Qatari cargo. The first shipment is now on site at Ras Laffan.
Qatari petroleum product distributor Woqod has the contract for selling and delivering the bunkers via ship-to-ship transfer.
"This is a first, and important, step towards self-reliance for fuel-oil bunkering solutions for all vessels," Qatar Petroleum president and CEO Saad Sherida al-Kaabi said. "We took it upon ourselves to assist our clients overcome this challenge by introducing measures to ensure the continuous and reliable energy supplies."
The facility will serve Qatar's own fleet of LNG tankers, which have been banned from the UAE port of Fujairah, the main bunkering port in the region. The UAE has partially lifted restrictions on non-Qatari vessels in Qatari trade, and Platts reports that port officials are now allowing foreign ships with Qatari itineraries to bunker in the Fujairah Offshore Anchorage Area.
The new arrangements at Ras Laffan are not the only bunkering news for Qatar in recent days. Last week, despite the embargo and the diplomatic dispute between Qatar and its neighbors, Shell signed a letter of intent with Qatar Petroleum for the development of LNG bunkering facilities worldwide – a major vote of confidence.
No negotiations in sight
Despite early hopes that the dispute behind the embargo could be resolved quickly, rhetoric from both sides suggests that a solution remains far off. "Qatar is under blockade, there is no negotiation. They have to lift the blockade to start negotiations," said Qatari minister of foreign affairs Sheikh Mohammed bin Abdulrahman al-Thani, speaking to reporters in Doha.
However, Thani's counterpart from the UAE appears to be committed to maintaining sanctions. "Qatar will realize that this is a new state of affairs and isolation can last years. If they want to be isolated . . . then let them be isolated. They are still in a phase of denial and anger," said UAE foreign minister Anwar Gagash.