Statoil Wins New York Offshore Wind Bid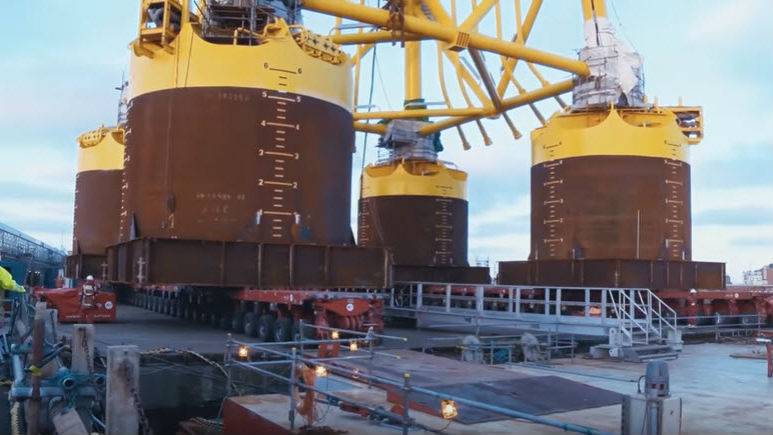 Statoil has been declared the provisional winner of the U.S. government's wind lease sale of 79,350 acres offshore New York.
Statoil will now have the opportunity to explore the potential development of an offshore wind farm to provide New York City and Long Island with a significant, long-term source of renewable electricity.
Statoil submitted a winning bid of $42,469,725 during the online offshore wind auction concluded this week by the U.S. Department of the Interior's Bureau of Ocean Energy Management (BOEM).
The lease comprises an area that could potentially accommodate more than one GW of offshore wind, with a phased development expected to start with 400-600 MW. The New York Wind Energy Area is located 14-30 miles (30-60 kilometers) offshore, spans 79,350 acres (321 square kilometers) and covers water depths between 65 and 131 feet (20-40 meters).
Statoil plans to conduct studies to better understand the seabed conditions, the grid connection options and wind resources involved in the lease site.
The State of New York projects that offshore wind will be a significant part of the renewable energy generation needed to meet its Clean Energy Standard in 2030.
In Europe, Statoil is developing an offshore wind portfolio with the capacity of providing over one million homes with renewable energy. Statoil currently holds a 40 percent share in the Sheringham Shoal wind farm in the U.K., which has been in production since 2012. The Dudgeon offshore wind farm, also located offshore Norfolk in the U.K., and the world's first floating offshore wind farm, Hywind Scotland, will come in production in 2017. Earlier this year, Statoil acquired 50 percent of the Arkona offshore wind farm in Germany, which will come in production in 2019.
Statoil's Energy Ventures Fund, launched in February 2016, is one of the world's largest clean technology venture capital funds, dedicated to the successful advancement of viable renewable energy projects.
Avangrid Renewables, LLC, DONG Energy Wind Power (U.S.), Innogy US Renewable Projects, New York State Energy Research and Development Authority, and wpd offshore Alpha also participated in the lease sale.
The Obama Administration established an enduring renewable energy program, including the nation's first program for offshore wind leasing and permitting. Over the past eight years, BOEM has fostered offshore renewable energy development and has awarded eleven commercial wind leases, including nine through its competitive lease sale process. These lease sales have generated more than $16 million in winning bids for more than one million acres in federal waters.