South Africa's Transnet to Spend up on Acquisitions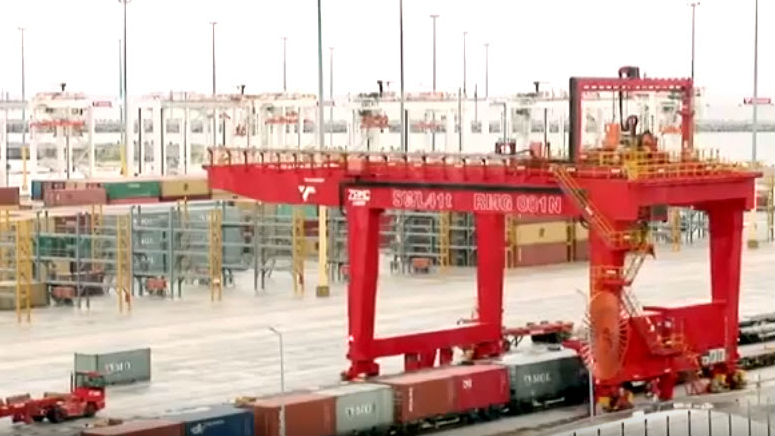 South Africa's Transnet plans to spend about 20 billion rand ($1.50 billion) on mergers and acquisitions in South Africa and the rest of Africa as it embarks on a major expansion drive outside its home base, the state rail-freight operator said.
Transnet, which has struggled with declining commodity export volumes stemming from the slump in minerals prices, is looking to deploy its expertise in running ports, pipelines and rail elsewhere in Africa.
The company aims to boost cross-border revenue by up to five times over the next five years, its chief executive said in an interview this week.
"The South African growth trajectory is muted at best. We could be able to improve our own share of revenue to between 20 to 25 percent outside South Africa in the next five years or so," Siyabonga Gama said.
The company, whose annual group revenue is around 62 billion rand, makes about five percent, or three billion rand, of that outside South Africa.
It aims to increase revenue from operations abroad to 15 billion rand through expansion in several countries including Angola, Democratic Republic of the Congo, Tanzania and Senegal.
Transnet operates nearly three-quarters of the entire African rail network, the bulk of which is in South Africa, but is looking to diversify abroad.
"We are looking into inland terminals, liquid bulk terminals; we are also looking at their port terminals in terms of what we can do there. Also in the rail space we are looking at opportunities in terms of us producing coaches as well as wagons," Gama said.
As a precaution, Transnet's Chief Financial Officer, Garry Pita, said the company has agreed with 90 percent of creditors who could demand higher interest rates in the event of a downgrade of South Africa's sovereign credit rating that they would not do so, or force the company to pay a portion of its debt, if this were to happen.
Economists surveyed in August said there was a significant risk that South Africa's credit rating could be cut to junk status this year.
"If we were to be downgraded as a country it would impact on about 30.1 billion rand," Pita said.
South Africa is rated BBB-, the lowest investment-grade category, by both Fitch and Standard & Poor's and a notch higher at Baa2 by Moody's. All three are due to review their ratings in November and December.