Singapore Tests New Oil Spill Procedure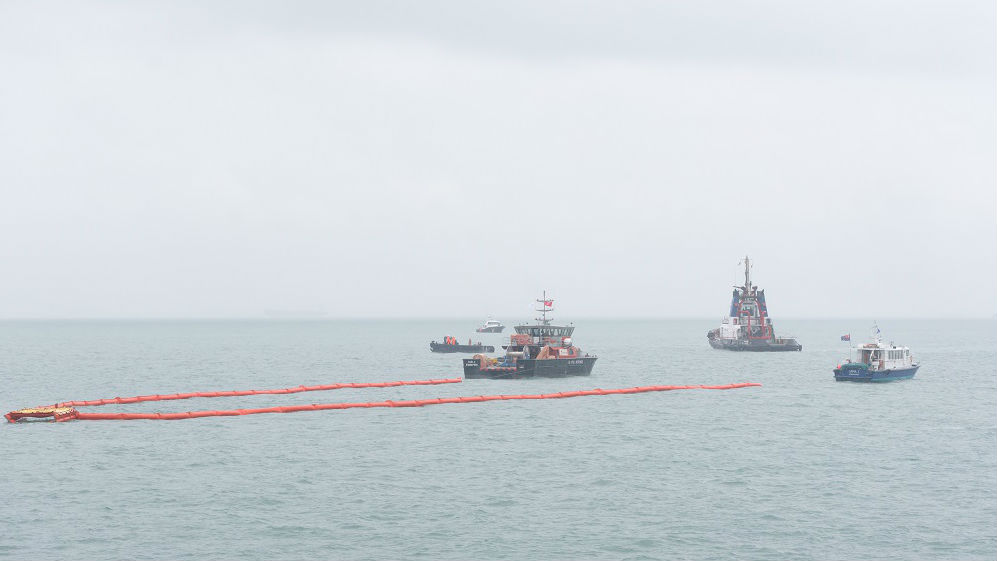 A multi-agency joint oil spill exercise was conducted in Singapore last week using a new system NeatSweep to contain spilled oil.
The test, code-named JOSE 2016, was organized by the Maritime and Port Authority of Singapore (MPA) as part of the closing program for the 19th Singapore International Bunkering Conference and Exhibition (SIBCON) 2016.
Over 250 personnel from 28 agencies participated in the table top and seaward exercise that took place around the vicinity of Raffles Reserved Anchorage.
The exercise scenario involved a simulated collision off Raffles Lighthouse between an arriving VLCC carrying about 110,000 metric tons of Kuwait Crude Oil and a transiting tanker in the west-bound lane of the Singapore Strait. The arriving VLCC sustained damages to two cargo oil tanks, spilling approximately 10,000 metric tons of oil. Two of the crew members onboard the VLCC were injured and required immediate evacuation for medical treatment.

Andrew Tan, MPA's Chief Executive, said, "The need to protect and minimize impacts of oil spills in our waters together with our partner agencies and stakeholders is an important component of our holistic safety program. Multi-agency efforts to conduct regular joint oil spill exercises will be on-going to test and improve our spill response strategies and technologies for use in different scenarios.
"Today, we are happy to have ExxonMobil Asia Pacific Pte Ltd support the Joint Oil Spill Exercise. We are pleased that together, we have demonstrated that we have a well-coordinated and competent team ready to take on the challenges."