Shell's Arctic Drilling Decision "Disappointing"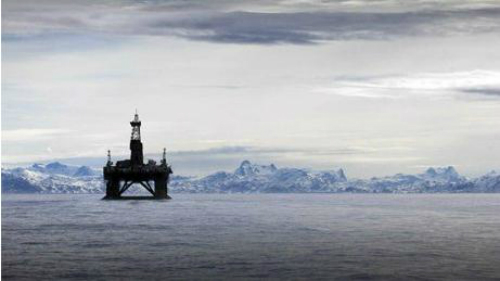 Shell has said it will cease further exploration activity in offshore Alaska for the foreseeable future. This decision reflects a disappointing Burger J well result, the high costs associated with the project and the challenging and unpredictable federal regulatory environment in offshore Alaska, said the company in a statement.
The move has sparked a range of reactions from the industry:
National Ocean Industries Association (NOIA) President Randall Luthi
"NOIA commends Shell's efforts in the Chukchi Sea and recognizes the great expense of this endeavor. Their ability to drill without incident this season demonstrates that the Arctic can be safely explored. Shell's multi-year campaign shows their commitment to providing domestic oil and natural gas to the U.S. and willingness to invest in U.S. jobs.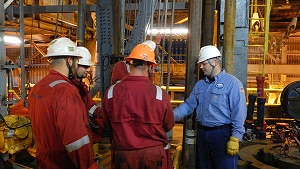 "It is disappointing on a number of fronts that due to a variety of factors, including regulatory constraints and cost issues, Shell has decided to halt their offshore drilling campaign in Alaska. First, the U.S. will lack energy source diversification for the foreseeable future since low oil prices and high drilling costs in the Arctic will likely impact future exploration activity in the Alaskan offshore continental shelf (OCS). Second, enormous economic opportunities for Native Alaskans have been delayed, if not lost, for the immediate future. Third, the U.S. will continue to lag other nations in the exploration and understanding of Arctic offshore areas.
"The groups cheering this news reveal the energy education disconnect in our country. The U.S. and world will need more energy sources, not fewer, in the coming decades, whether they be fossil fuels, which are estimated to still supply nearly 80 percent of the world's energy needs in 2040, or renewable energy sources, such as wind, wave, current and solar.
"The role that the U.S. regulatory system played merits examination, as do the Arctic operating recommendations from the National Petroleum Council. Due to Federal regulatory constraints, Shell was forced to put all their exploratory eggs in one basket, i.e., one well, rather than a suite of exploratory wells that would have given a more complete picture of potential resources. Unfortunately, the results serve as an example of the harsh reality of the exploration business; dry or noncommercial wells are not uncommon.
"The Alaskan OCS is predicted to be an important addition to the nation's energy portfolio. Hopefully other companies will continue their efforts offshore Alaska, so that Americans can gain a better understanding of the location and size of the valuable oil and natural gas resources in the region."
The Arctic Institute's Executive Director Malte Humpert
"Shell's decision to cease exploration reflects the new era of sub-US$50 oil, in which few companies will go forward with Arctic offshore oil developments. Shell's experience in the Chukchi Sea is indicative of the Arctic operating environment in which it had to contend with significant regulatory hurdles, varying and uncertain ice conditions, ongoing technical challenges and persistent environmental protests.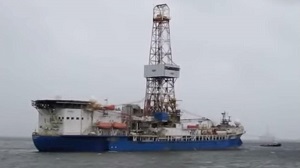 "Hyped discussions about a scramble or race for Arctic resources frequently cite the 2008 U.S. Geological Survey's estimates of undiscovered oil and gas. While in theory resources north of the Arctic Circle promise a significant reward for companies attempting to exploit them, their efforts now come into conflict with the realities of the Arctic environment and a new era of cheaper oil, in part fueled by less risky and cheaper unconventional oil and gas resources.
"Arctic offshore oil exploration, at least for the North American Arctic, will likely remain the nuclear fusion of hydrocarbon development; always "just" a decade away. It is however important to keep in mind that resource potential and climatic conditions vary widely in the Arctic sub-regions, like the Chukchi Sea, the Barents Sea and the Kara Sea. Projects in the Barents and Kara Sea, such as ENI's Goliat and Gazprom's Prirazlomnoye, continue to operate, although their profitability remains doubtful at current oil prices."
The Arctic Institute's Senior Fellow and U.S. Director Victoria Herrmann
"Shell's Arctic story reveals a lot about the uncertain economic future of the broader circumpolar region. In an era of high oil prices, the Arctic was considered the next "hot" oil/gas region. The company's decision to depart from Alaska, however, is indicative that the future of the region's development will not lie with the exploitation of hydrocarbons and minerals, but will have to include new technologies such as renewables, fiber optics and data centers.
"Arctic drilling is a long-term project and so far it seems that Shell's, and other companies, economic assessments and future scenarios do not see Arctic oil and gas as a feasible commodity - a further indication that the oil price will stay low in the years to come. Only 10 days ago, Ben van Beurden, Shell's Chief Executive, echoed the long-term considerations that come will investing in Arctic petroleum development in an announcement that the project would only have been sanctioned by 2020, indicating that production would have not started before 2030.
"The future of an ecologically changing Arctic, an already risky place to operate, is uncertain and complex. Increasing storm surges, shoreline erosion, and thawing permafrost are all serious challenges to existing and forthcoming industry infrastructure needed for a large-scale Arctic oil project. Beyond climate change's physical consequences, the U.N. climate negotiations in Paris this December, an event in which President Obama is heavily invested, holds the added potential to strand American oil assets through a multilateral treaty to decarbonize the global economy."
Consumer Energy Alliance (CEA) President David Holt
"Contrary to the previous rhetoric of anti-development activists, the 2015 Chukchi Sea exploration season provides further evidence that drilling can be done safely in the U.S. Arctic offshore. Furthermore, while extremists irresponsibly cheer the decision to put plans for further offshore exploration on hold for now, today's announcement underscores the need for a more stable and reasonable federal regulatory environment.
"According to the U.S. Department of Energy, more than 63 percent of American energy will come from oil and natural gas by 2040. Finding and developing new resources is in everyone's interest, especially those Americans who can least afford to pay more for gasoline and electricity.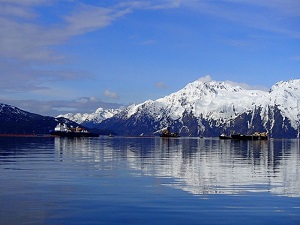 "As the Interior Department mulls Arctic offshore drilling regulations and requests for U.S. Arctic lease extensions, and with the 2015 season accompanied by just-in-time permitting and conflicting agency decisions that prevented the drilling of more than one well, the federal government must commit to ensuring a regulatory environment that encourages rather than disincentivizes investment in the exploration of this region. CEA applauds Shell for its dedication to meeting consumer energy needs, as well as its patience with the unwieldy regulatory process and litigation delays over the past seven years and its persistent efforts to explore the potential for the production of American Arctic offshore energy resources.
"Fossil fuels will be the primary contributor to meeting our energy needs for decades to come. At a time when lower 48 crude oil production is expected to decline over the long term, it is incumbent on federal decision-makers to do everything possible to accommodate the domestic development of these resources, including those in the Arctic."
Friends of the Earth Climate Campaigner Marissa Knodel
"Today's announcement marks a pivotal moment for the people and wildlife of the Arctic, and our climate. As one of the largest corporations to pursue Arctic oil and gas, Shell's retreat from a $7 billion gamble sends an important message: Arctic drilling is too dangerous and too expensive and should be stopped altogether. The stakes are too high for the environment, and not even Shell can cover a wager that could exacerbate climate change.
"Arctic oil and gas is unburnable in our carbon-constrained world and must be kept in the ground. With this announcement, President Obama's climate legacy has been given a reprieve. He should seize this opportunity to revoke Shell's drilling permit and cancel all future leases in the Arctic Ocean."