Seafarers' Plight Overlooked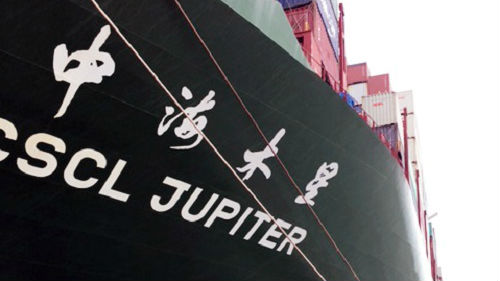 Seafarer welfare charity Apostleship of the Sea says that the CSCL Jupiter became a tourist attraction when it ran aground in Antwerp on August 15. Local press reported onlookers climbing onto the sand bank the bow of the ship was stuck on.
But Fr Jos Vanhoof, Apostleship of the Sea port chaplain in Antwerp, said, "It was sad that nobody seemed concerned about the welfare needs of the 26 crew members. Everyone was preoccupied with who would pay for the refloating operation and other things."
Fr Vanhoof went on board the CSCL Jupiter to support the crew following the incident. "Naturally, the seafarers - from Ukraine and China - were shaken by the incident. I went on board and met with some of the crew. They were fine albeit a little unsettled because of the uncertainty brought about by the situation.
"They told me they would not get the opportunity to go ashore while investigations were ongoing. I left them my contact details in case they needed to get in touch," said Fr Jos.
The ship was eventually refloated later that day and moved to a berth in Antwerp port, and the men had remained on board since. "Incidents such as this one highlight some of the difficulties seafarers face just doing their jobs and how seafarers' welfare organizations such as Apostleship of the Sea can play a vital role supporting crew in such circumstances," he said.
Supporting Abandoned Seafarers
Earlier this month, Deacon Joe O'Donnell, port chaplain in Leith in the U.K. and ship visitor Anne Marie supported a group of seafarers from the bulk carrier Reggae that was detained in Leith. The ship is Turkish-owned and the company currently has three ships in the U.K. The Reggae's crew of nine, made up of six Turkish and three Indian seafarers, had not been paid for nearly three months.
The charity workers took some crew out to help them get money to their families and offered them support and assistance. The crew have now returned home and a new crew is in place as the ship awaits release.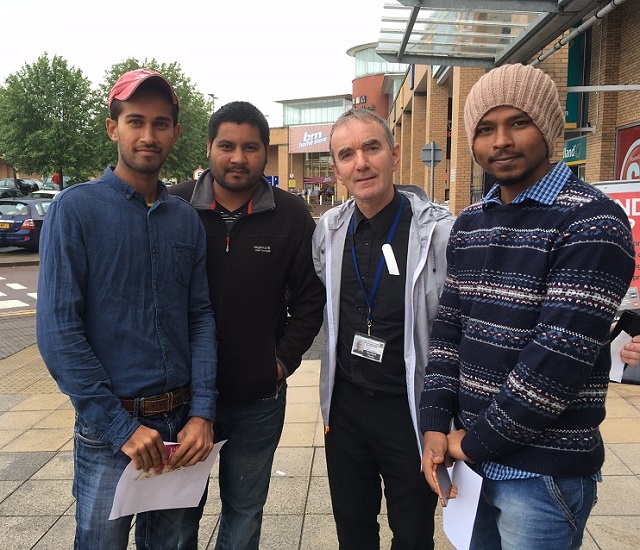 According to the International Labour Organization's database on the abandonment of seafarers, 12 to 19 crew abandonment incidents were reported annually over the last five years. Added to that, this year has seen 28 abandonment cases involving 339 seafarers. Of those 1,352 seafarers, 254 seafarers were from Ukraine, followed by India with 203 and the Philippines with 105 seafarers. There are still 36 unresolved cases in the database.
Last year, Apostleship of the Sea visited more than 70,000 ships across the world in over 300 ports.