Seadrill Warns That Chapter 11 is Likely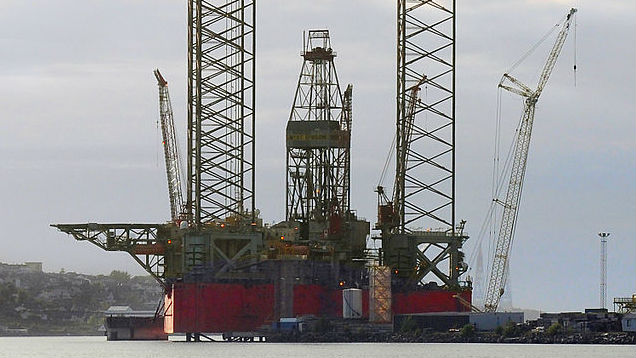 In a notice to investors Wednesday, John Fredriksen-controlled Seadrill announced that it has reached an agreement to extend its restructuring negotiations until mid-September. The new deal with the offshore drilling firm's lenders will give it an additional month to discuss how to address two loan facilities worth a combined $850 million, which are due to mature in August.
Seadrill said that it is talking with its lenders about a comprehensive recapitalization plan. The list of stakeholders is in the dozens, including over 40 banks, and the firm's interest-bearing debt is in the range of $8 billion.
Reflecting the size and scope of its challenges, Seadrill said it believes "that implementation of a comprehensive restructuring plan will likely involve Chapter 11 proceedings." The firm is already making preparations for this outcome, and the extension will give it time to wrap up negotiations for "the necessary potential implementation filings." The announcement is consistent with analysts' expectations from the beginning of the year.
As part of the possible Chapter 11 process, its bonds may be impaired or converted, and payments to shipyards may be reduced. Shipyard exposure may be significant, as Seadrill has rigs in various stages of construction at Jurong, COSCO, Samsung and DSME. In addition, existing shareholders will likely be wiped out if the plan goes through, Seadrill said, with "minimal recovery."
Seadrill's shares have fallen to a trading range of about $0.35 to $0.45, down by more than 95 percent from their peak in 2013. Despite debt woes, business operations continue, and the firm was profitable in the first quarter, posting EBITDA of $290 million and operating income of $80 million. Utilization was in the range of 98 percent.
While Seadrill expects the "lower for longer" downturn in the offshore sector to continue in the medium term, with oil majors still focused on conserving cash, it suggested that the bottom of the market may have arrived. "We still believe in the long term fundamentals of the offshore drilling industry, driven by years of under-investment in new fields and the competitiveness of offshore resources on a full cycle basis," the firm wrote.