Russia Hones in on Arctic Shipping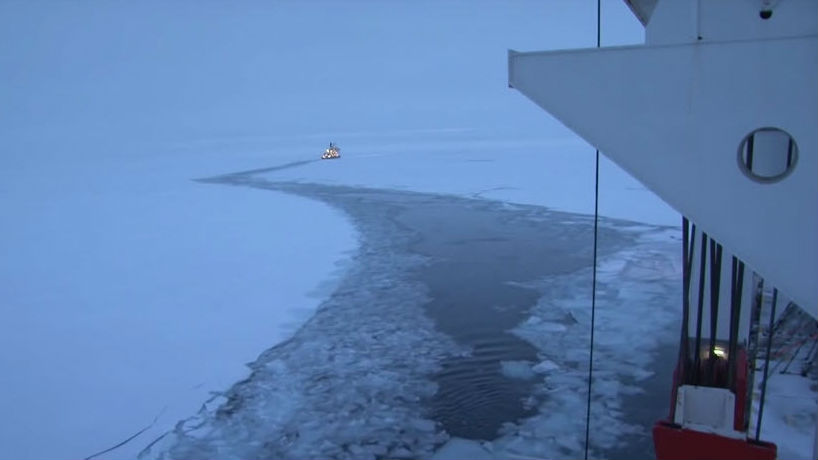 Russia unveiled a new plan this week aimed at dramatically increasing the country's shipping presence in the Arctic.
Russian Prime Minister Dmitry Medvedev signed a comprehensive project that seeks to increase the amount of cargo passing through the North Sea Route (NSR) each year.
"This is the shortest route connecting Europe with the Far East, with the Asia-Pacific region, with the western part of North America," Medvedev commented.
The northern shipping route reduces the shipping distance between Asia and Europe by about one-third, compared to the Southern route. Additionally, Arctic shipping is becoming more economically viable each year. This is due in large part to changing climatic conditions that extend the number of days a ship can operate in the Arctic.
The Prime Minister said that the use of the NSR has been so-so in recent years and that it is now necessary to increase transportation volumes beyond Soviet-era highs. Medvedev also claimed the plan would develop Russian transportation advantages and open a crucial path for mineral resources in the Arctic and throughout Asia.
Currently, the Russian government issues 600 annual permits to transport cargo in the Arctic region, and the volume of goods delivered is around 4 million tons. According to Russian figures, the volume of cargo has the potential to increase by 20 times over the course of the 15-year plan.
Medvedev stressed the need to establish effective protocols to protect the marine environment, including eliminating risks from oil spills or other pollutants.
Work has already begun on setting up emergency preparedness centers in the Arctic and Russia has set its sights on building larger, more powerful icebreakers specifically for the region.