Royal Caribbean Posts Record Earnings in Second Quarter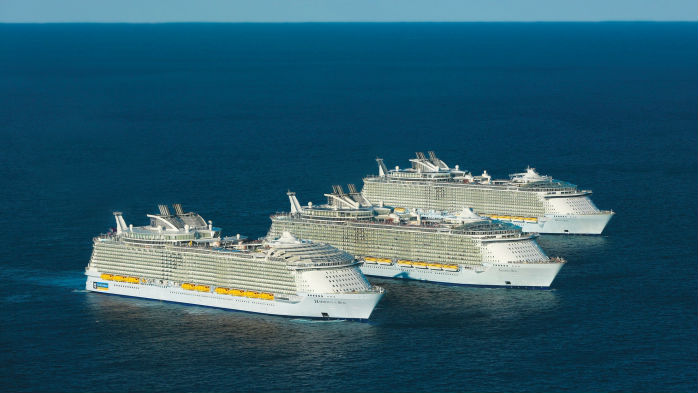 On Tuesday, Royal Caribbean Cruises (RCL) reported that its income for the second quarter improved by fully 60 percent over the same period last year, reaching $370 million. The firm's financial performance was so good that it has raised its earnings guidance for 2017.
RCL's bookings are strong, with record-setting 95 percent occupancy for the remainder of 2017. Prices have been rising, too. "Our brands are executing beautifully, keeping the business in an exceptionally strong position," said Richard D. Fain, RCL's chairman and CEO. "Strong close-in demand for cruise bolstered the quarter." The outstanding performance vindicates Fain's prediction that 2017 would shape up to be a "sensational year."
The firm says that strong demand in Europe and North America are driving financial performance even higher than last year's levels. "Demand has remained strong, and we have captured the related revenue opportunity," said Jason T. Liberty, executive vice president and CFO. "These demand trends and continued cost discipline have resulted in the highest second quarter earnings in company history and have put us in position for another record year."
In a conference call with investors, Liberty added that fewer geopolitical events and stable airfare prices have led to a surge in demand from North American customers. In an unexpected turn, though, pricing has been weak in the growing Chinese market, as a Chinese government restriction on travel to South Korea has cut into profitability. Beijing's travel restrictions are in retaliation for the American deployment of ballistic missile defense systems to the Korean peninsula.
Fain said that a disciplined approach to pricing – full price fares and no last-minute discounts – has paid off, even if it was painful at first. "We don't do it only when it's painless or convenient," Fain said. "We maintain the program even when it hurts, and sometimes we have to let cabins sail empty. That goes against every one of our instincts, but the focus and the discipline have proven their value."
Looking to next year, analysts cautioned that 2017 was so perfect that 2018 might be a let-down. "Factors like foreign exchange and fuel prices have historically helped to whipsaw the growth potential of the [cruise] business . . . and we don't think it will be perpetual smooth sailing," said analyst Jaime Katz in an investor note.
RCL has liquidity of nearly $2 billion, and it is investing heavily in newbuilds: through 2021, it expects to spend about $9.5 billion on capital expenditures. Its capacity will rise by about three to eight percent each year from 2018 through 2021.