Report Highlights Deepwater Advance in Gulf of Mexico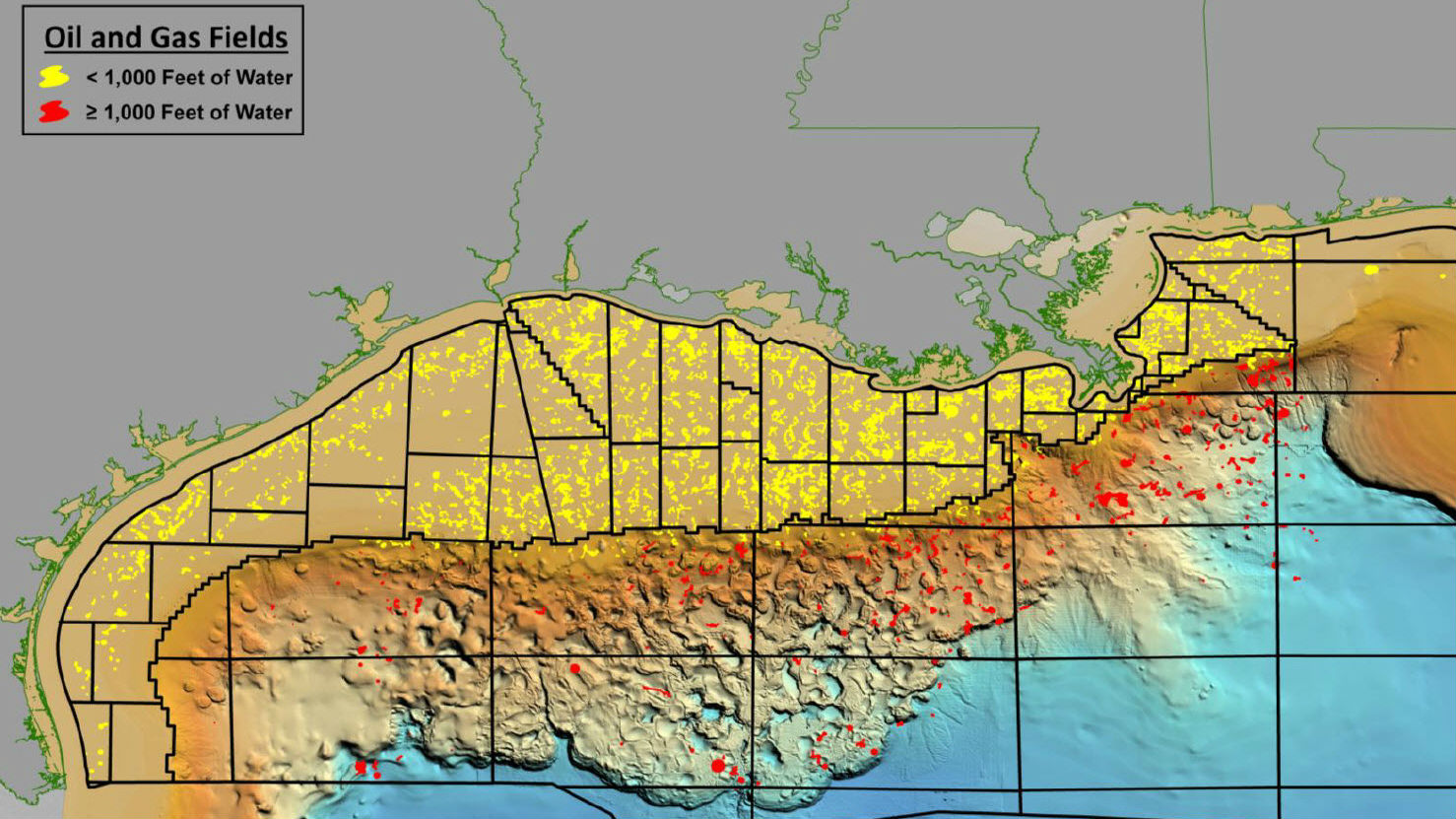 With approximately 82 percent of the Gulf of Mexico's oil production and 54 percent of the natural gas coming from wells drilled in 1,000 feet (305 meters) of water or greater, advancement into deepwater Gulf of Mexico continues as offshore operators meet the challenges presented in exploring and developing this energy frontier.
This continued expansion is detailed in a new report released by the U.S. Bureau of Ocean Energy Management (BOEM).
The Gulf of Mexico has proven to be one of the world's most prolific hydrocarbon basins and is the primary offshore source of hydrocarbons for the United States. Its Federal Outer Continental Shelf (OCS) supplies the nation with approximately 97 percent of all offshore oil and natural gas production. Of both onshore and offshore domestic production in 2014, the Gulf supplied the Nation with 16 percent of the total oil and 4.5 percent of the total gas.
Because of the importance of oil and gas development in the deepwater Gulf of Mexico, BOEM has resumed this systematic compilation of information and statistics from deepwater activities, from leasing through to production. Release of this publication is the 10th report from BOEM highlighting oil and gas activities in the deepwater Gulf of Mexico, and the first since 2009.
The report presents detailed information and accompanying graphics on leasing, seismic data, well data, geology, reserves and resources, and production for the deepwater portion of the Gulf of Mexico through to the end of 2014.
The report is available here.