Record Number of Cruisers Visit British Ports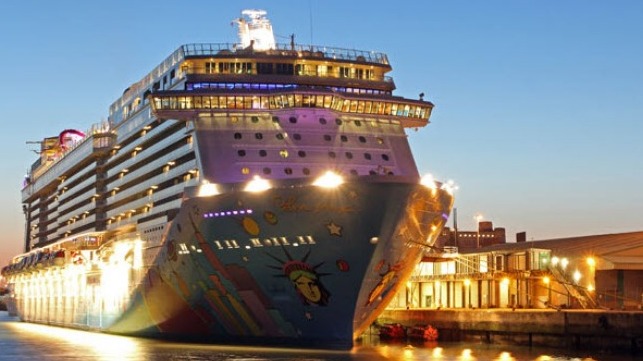 Figures released by CruiseBritain show that the number of cruise passengers visiting Britain continues to rise for the tenth consecutive year. In the last decade, passenger day calls have quadrupled to reach 1.415 million including an increase of 17 percent over 2016.
Cruise passengers arrived through 68 cruise ports in 2018 on 120 different ships. 56 different cruise lines visited the U.K. ports, and strong regional growth is being experience, including ports such as Douglas (Isle of Man), Kirkwall (Orkney), Portland and Tyne.
Round Britain and Irish Sea cruises continue to develop as an ideal way of exploring Britain's diversity of coasts, castles, cities and countryside. The short sailing distances between Britain's shores and adjoining countries add to the itinerary possibilities, says James Stangroom, Chair of CruiseBritain.
''Increasingly, Britain really can offer a port for every cruise ship currently sailing – from expedition ships to mid-range or boutique vessels up to the largest afloat. 1.1 million passengers began their cruise at a British port in 2017 which is a rise of six percent over 2016. Many of the U.K.'s ports can handle both day calls and embarkations which increases the opportunity to grow the nation's cruise business,'' said Stangroom. "As the global cruise market continues its growth trend, we are confident that Britain's appeal as a cruise destination will mirror that trend.''
Five Inaugural Visits to Liverpool
Liverpool Cruise Terminal will host 57 cruise ships this year, carrying more than 100,000 international passengers and crew into the city.
The schedule includes five inaugural visits to the city from AIDAaura, Berlin, Ocean Dream, Seabourn Ovation and Viking Sun. Additionally, Cunard Line will bring luxury vessel Queen Victoria on May 22 and Queen Elizabeth on July 23. Princess Cruises' flagship Royal Princess will make four calls, and Disney Magic will sail from Liverpool on September 7.
Record Passenger Numbers at Southampton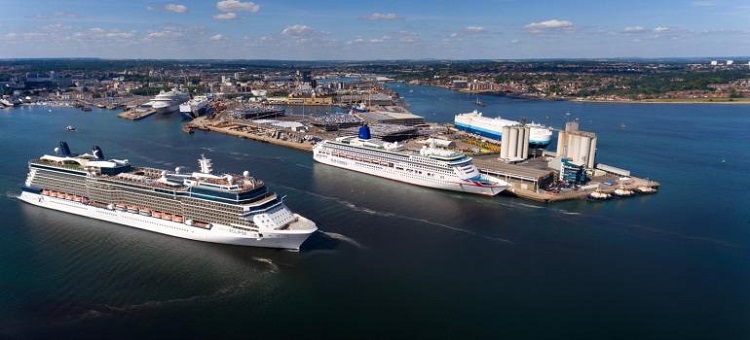 A record breaking two million cruise passengers visited the Port of Southampton in 2017. The port experienced its busiest long weekend ever when 15 cruise ships visited the port in June.
In 2018, the port expects eight maiden calls and a naming ceremony for Azamara Pursuit. New ships calling for the first time in Southampton will be: AIDAperla; Norwegian Bliss; MSC Meraviglia; Sapphire Princess; MS Zuiderdam; Seven Seas Navigator and MS Koningsdam.
Azamara Pursuit will be christened in Southampton in a first for Azamara Club Cruises. Following the naming of Azamara Pursuit on August 28, there will be a two-night celebratory cruise.
On August 31, the port will experience a six-ship day when Arcadia, Aurora, Braemar, Independence of the Seas, Mein Schiff 3 and Queen Victoria will all be alongside in Southampton.