Product Tanker Hijacked by Pirates Off Nigeria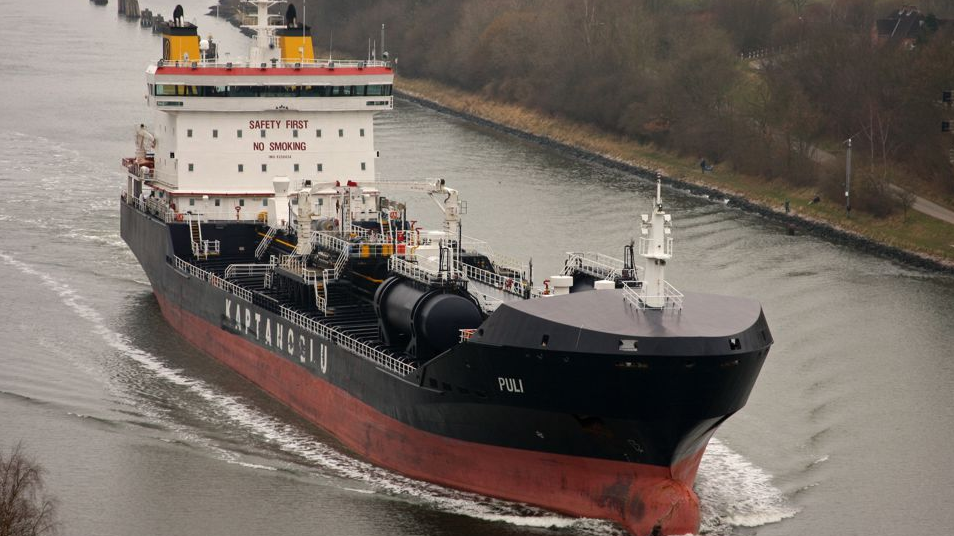 The Turkish product tanker Puli was seized by pirates off of Port Harcourt, Nigeria, early on Monday. The Nigerian Navy informed the BBC that the pirates had kidnapped six of the crew, including the vessel's master and chief engineer.
Turkey's ambassador to Nigeria, Hakan Cakil, confirmed the incident to the news agency Anadolu, and said that he is working with Nigerian authorities and with the operator of the Puli to monitor the situation.
"The area is extremely unsafe and the issue of piracy is very prevalent. We will do our best to secure the release [of the crew] as soon as possible through legal channels," he told Anadolu Agency. He expects the pirates to demand a ransom.
The Malta-flagged Puli's last reported AIS position near shore receivers was on April 8, near Abidjan.
Kaptanoglu was not immediately available to comment for this story.
Earlier this month, the CEO of the Nigerian Maritime Administration and Safety Agency (NIMASA), Dakuku Peterside, said that Nigeria has experienced an outbreak of pirate attacks and kidnappings in recent months, and that his agency is working with legislators to pass a new anti-piracy bill to combat it. NIMASA is also cooperating with nearby Togo and Benin on anti-piracy measures.
Among other incidents, five crewmembers of the product tanker Sampatiki were kidnapped on March 26. Two crewmembers of the Bourbon Offshore OSV Bourbon Liberty 251, a Russian national and one Nigerian national, were kidnapped off Nigeria in late February; they were later released on unspecified terms. Two crewmembers of the product tanker Maximus were kidnapped during the same week as the Liberty 251 incident.
Consultants PGI Intelligence suspect that declining revenue from stolen oil is giving Niger Delta militants an incentive to resort to kidnapping over other forms of piracy, like cargo theft, and that an end to former militants' amnesty payments is prompting them to renew their involvement in crime.