Photos: Indian Coast Guard Rescues Six from Sinking Tug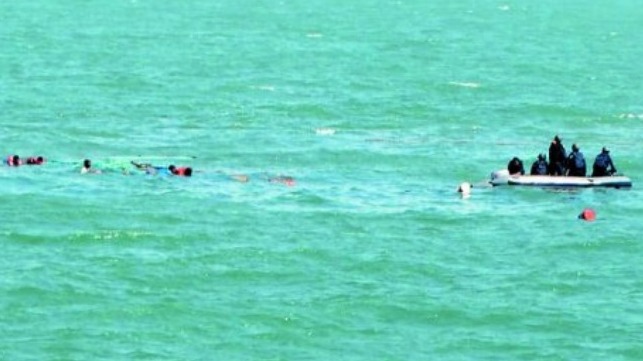 On Monday morning, the Indian Coast Guard rescued six crewmembers from the water after their tug capsized and sank in the Arabian Sea. A seventh member of the crew is still missing.
The Indian Coast Guard received a distress call from the tug Revti early on Monday. The patrol vessel Amartya was about 12 nm away from the tug's position, and she diverted to the scene to assist. She arrived at about 1100 hours to find the crew in distress. "By the time [Amartya] reached the spot, the tug was already sinking and a rescue operation was started immediately," an Indian Coast Guard spokesperson told The Hindu.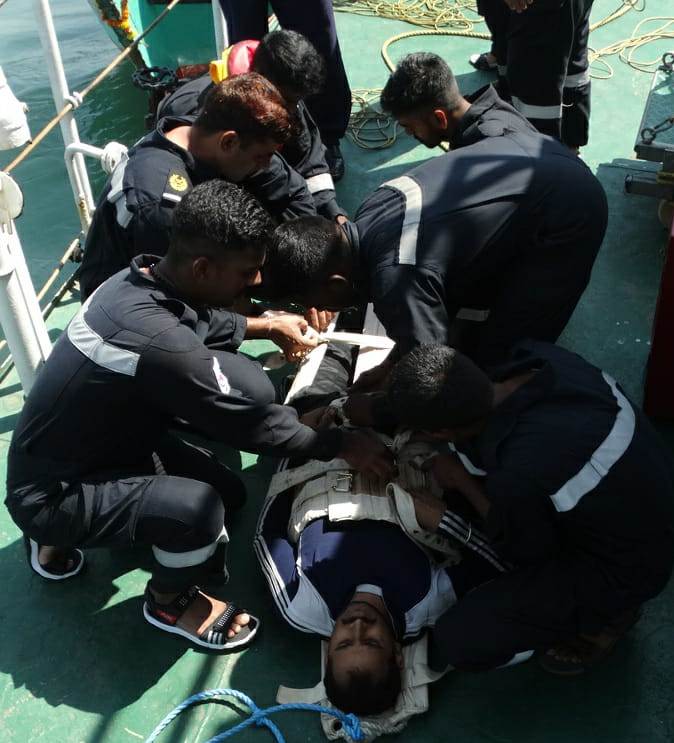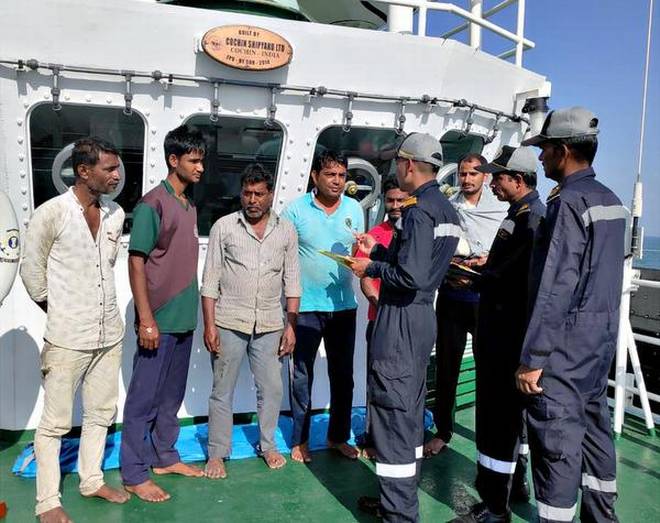 Images courtesy Indian Coast Guard
The Amartya launched a small boat crew, which rescued six of the Revti's crewmembers from the water and brought them safely on board. The seventh remains missing, and an aerial and surface search continues.
The survivors have been identified as Saleem Siddiqui (40), Rashid Sorathia (38), Shanu Kumar (19), Tonoy Chalak (22), Dilip Yadav (29), Ramesh Keni (55) and Abdul Azeez (53), and all are reportedly in stable condition. The Amartya brought them to shore at Mumbai and delivered them to the Yellow Gate Police Station for debriefing. The cause of the incident is under investigation.