Photo of the Week: Svitzer Adira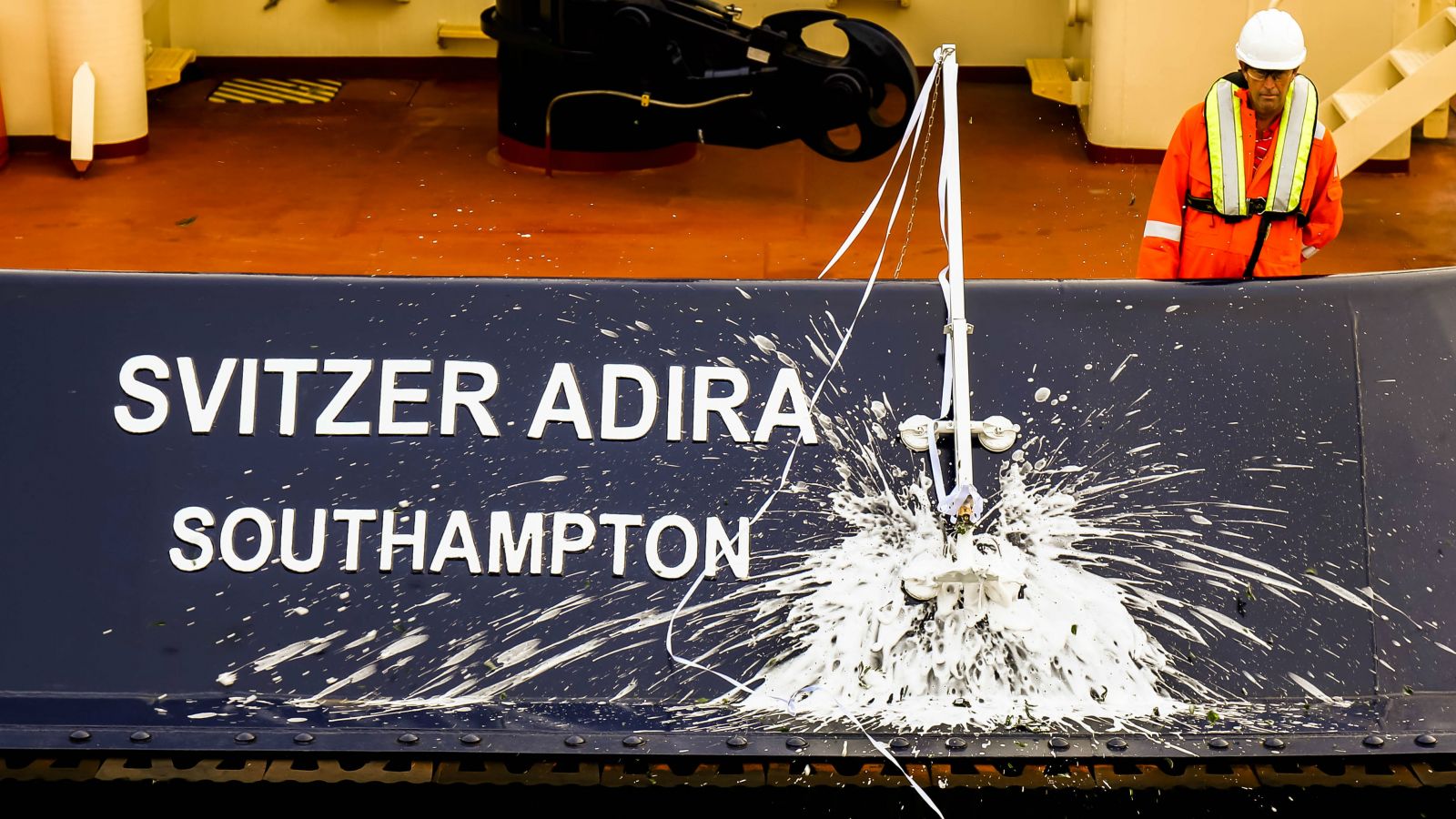 Towage provider Svitzer has named its new ASD tug Svitzer Adira. The 80 tonne bollard pull vessel was built by Sanmar in Turkey and named a ceremony in the Port of Southampton.
Svitzer Adira, a RAstar 2800 tug, will be stationed in Southampton as part of Svitzer's fleet of five tugs ranging from 60-80 tbp.
Svitzer Adira Specs
Length Overall: (excl fendering): 28.2 meters (92.5 feet)
Breadth moulded: 12.6 meters (41.3 feet)
Depth moulded: 5.3 meters (17.4 feet)
Draft, max @ full load 5.69 meters (18.7 feet)
GRT: 461 tons
Bollard Pull: 80t
Speed (max):13 knots
Two main engines: CAT 3516 C HD, IMO Tier II Rating D 2525 Kw @ 1,800rpm to match Z-drive and bollard pull requirements
Two propellers: Twin 360 degree steerable Z-drive units welded in stern of vessel