Peel Ports Tests Drone Boat for Seabed Surveys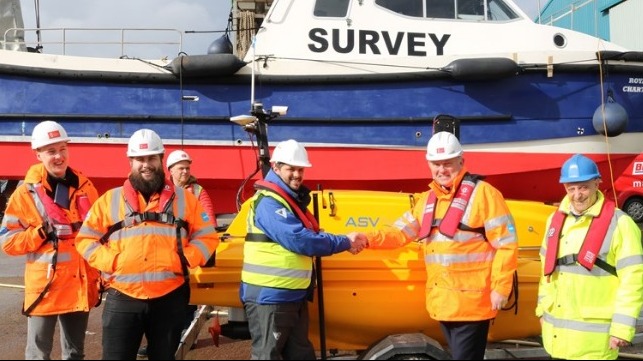 UK ports operator Peel Ports Group and autonomous vessel firm ASV Global recently tested an autonomous shallow-draft survey boat at the Port of Liverpool. According to Peel Ports, it represents the first step in a partnership to explore the use of the technology at its other sites in the UK.
For the first test, the ASV-built autonomous boat C-Cat 3 carried out a multibeam echosounder survey near Brocklebank Dock, a terminal on the River Mersey north of Liverpool. The demonstration was successful, and Peel Ports is exploring the possibility of further uses for the survey technology. It has signed a formal MOU with ASV that will give the autonomous systems developer access to other Peel Ports facilities for further testing.
"The industry is already pushing for their commercial use and autonomous vessels are already widely accepted by our customers, especially those in the energy sector," said Gary Doyle, Group Harbor Master at Peel Ports. "This partnership . . . will cement our commitment to ensuring we are at the forefront of research."
The agreement will give ASV access to a wide range of terminals across the UK. In addition to Liverpool, Peel Ports operates the Manchester Ship Canal, the port of Heysham, the port of Clydeport, the port of London Medway, and the port of Great Yarmouth. It also operates a container terminal in Dublin, Ireland and owns the shipping line BG Freight.
Peel Ports is deeply invested in automation on the shore side of its business operations. Its Liverpool2 container terminal, which opened in late 2016, is a highly automated facility, with semi-automated CRMG cranes controlled by a software terminal operating system (TOS). Peel Ports has already launched the Phase 2 expansion of Liverpool2, and when complete, the terminal will be able to handle two 380-meter-long boxships at the same time. Operations of the second phase are expected to begin next year.