Paddy Rodgers to Depart Euronav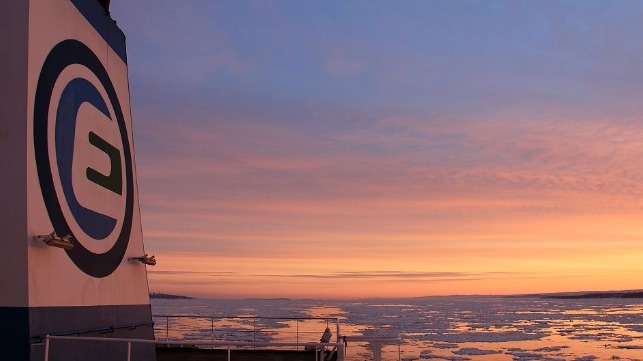 Paddy Rodgers, the CEO of leading tanker owner Euronav, will be leaving his post after 18 years at the helm.
Over his long tenure, Rodgers helped to grow Belgium-based Euronav into the biggest independent player in the crude tanker market. The company had just 17 ships when it started in 1995; last year, it concluded a $500 million merger with Gener8, making Euronav a giant with more than 70 tankers.
"It has been a real honour and privilege to lead Euronav as CEO. The company has progressed from a family operation with 17 vessels to the largest crude tanker company in the world with 73 vessels, listed on both Euronext and NYSE," Rodgers said in a statement. "Having now completed in full the Gener8 merger I wish to pursue other opportunities and believe it is an appropriate time to hand over the baton of leadership of a strong and best-in-class large crude tanker business. I would like to thank all of the staff at Euronav for their dedication, unwavering support and professionalism in my time at the company."
Rodgers perhaps best known for his outspoken opposition to exhaust gas scrubbers. He has argued that the $5 million-per-tanker cost of a scrubber installation cannot be justified, given that the cost of low-sulfur fuel oil (LSFO) may fall; that the contents of open-loop scrubber discharge water may eventually be subject to scrutiny; and that some regional regulators may decide to restrict the use of scrubbers. This last concern has already come to pass in several localities, including Singapore, Fujairah and China's major seaports.
"Scrubbers are not a license to burn fuel oil," Rodgers warned at an industry forum last year. "The idea that scrubbers are a ticket to ride is a misnomer."
Rodgers' stance has been controversial, but Euronav chairman Carl Steen signaled that his departure would not mean a new direction for Euronav. "Euronav is in a strong position with sector low leverage, substantial liquidity and operational flexibility to take on the challenges from the tanker market going forward. Euronav's strategy remains unchanged and the board and management team look forward to building on the legacy created by Paddy," Steen said.
Euronav has begun a search for a new leader, and Rodgers will remain in his post until a successor is found.