Cruise Ship Passengers Protest Maintenance Activity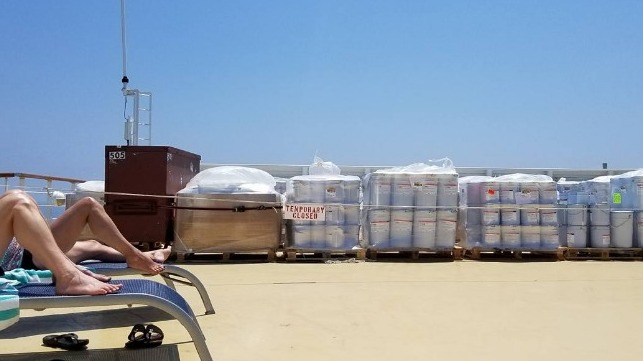 On Wednesday, mainstream media outlets around the world covered complaints about chipping and painting aboard the cruise ship Norwegian Sun. Fox News, The Sun, CBC, The New Zealand Herald and News.Com.Au all carried passenger accounts of a project to refinish the vessel's upper decks.
During a recent repositioning cruise through the Panama Canal, workers aboard the Sun closed off sections of the ship's weather decks in order to chip, paint, weld and perform other repairs. Hundreds of the guests aboard during the voyage created a Facebook group to protest their experience of the work in progress.
Photos posted to social media showed equipment, paint cans, coating patches, grinding dust and other evidence of shipboard maintenance. The images were accompanied by accounts of negative experiences, including "metal shards," "a strong smell of chemicals," "irritation to eyes/skin/breathing" and "16 days of hell."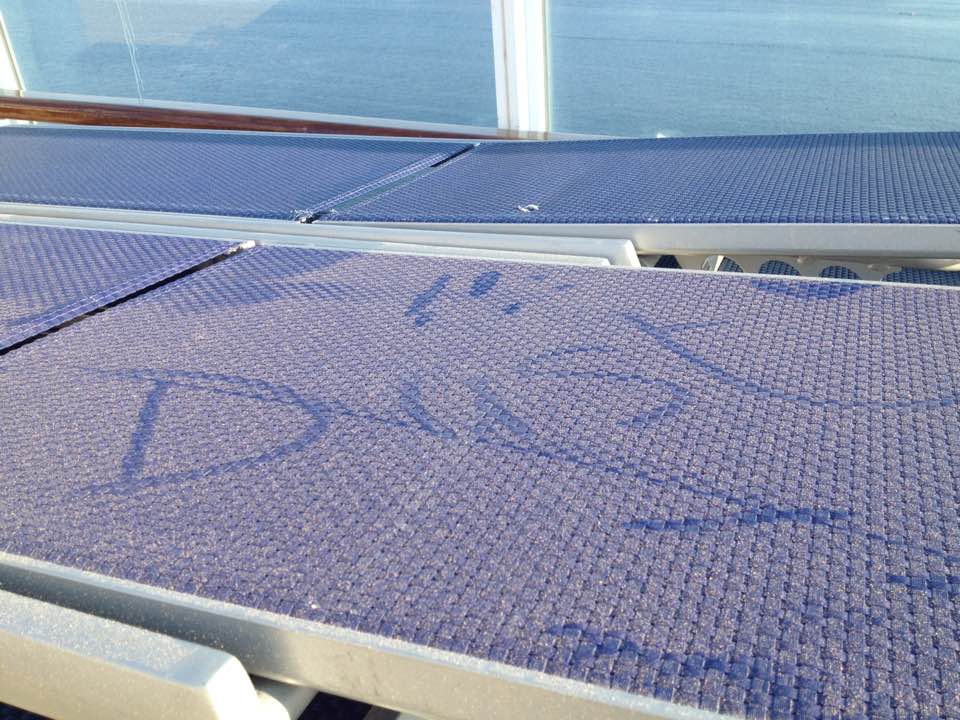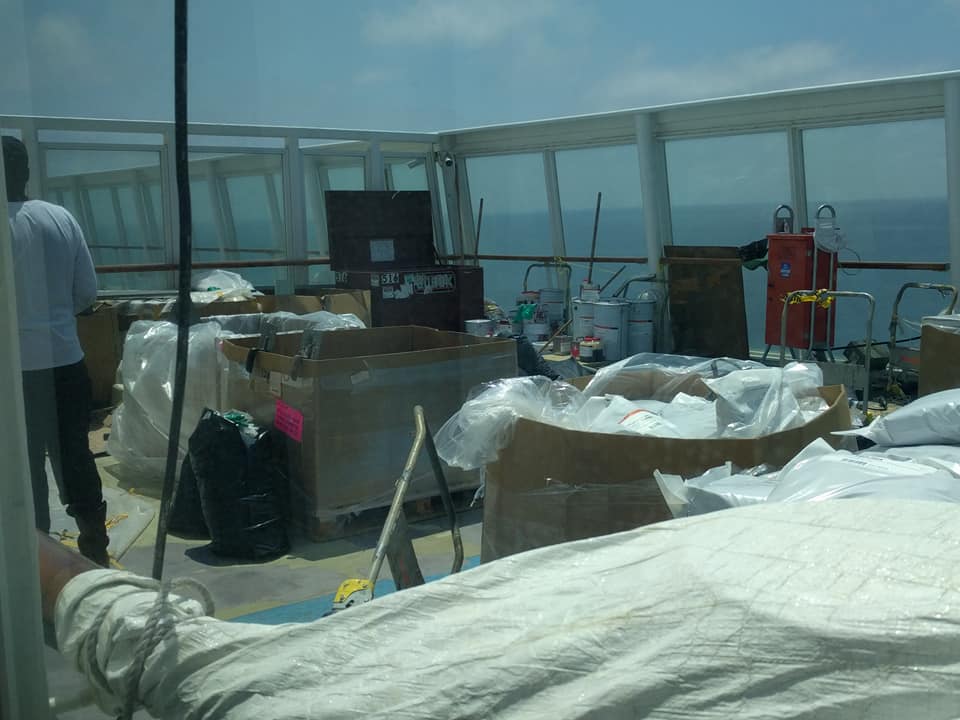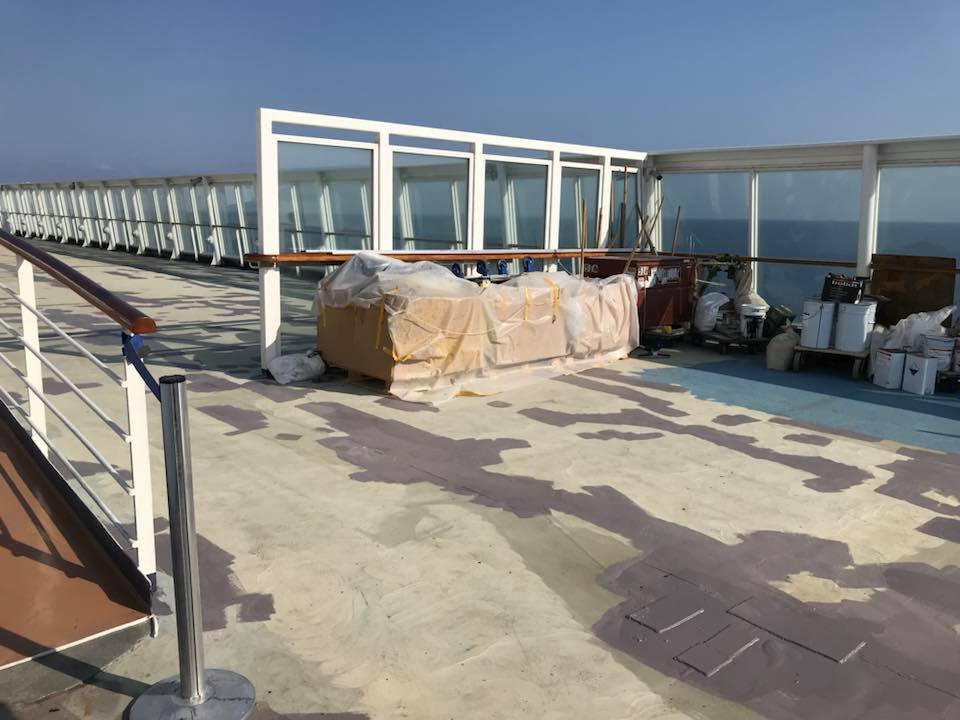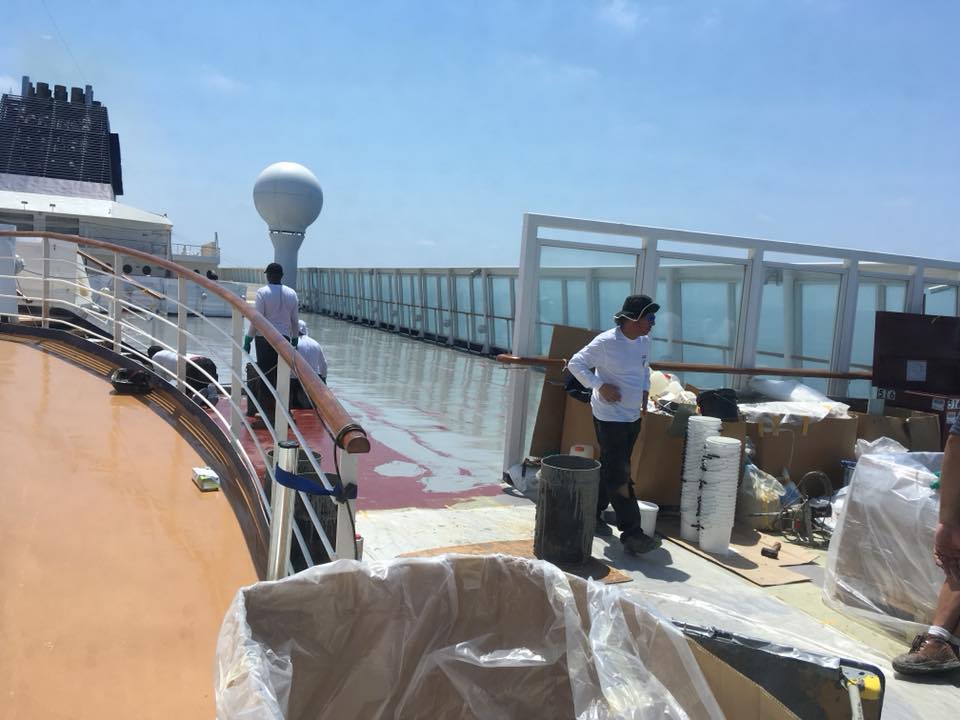 In addition to multiple protests lodged with operator Norwegian Cruise Line, one passenger complained about the work to the ship's flag state, the Bahamas Maritime Authority. Another filed a complaint with the U.S. Centers for Disease Control.
"This was not the holiday we had been led to believe that we had booked. No one in their right mind would book a holiday on a building site," wrote passenger Annie Barber in a Facebook post. "The noise, the filth, chemical smells and closure of a large part of the ship was completely unacceptable."
In a statement, NCL said that it has extended a discount credit to the affected passengers. "While we do our utmost to minimize any impact on the guest experience when . . . enhancements are taking place, we recognize that in this situation our guests experienced some inconvenience," NCL wrote. "As a gesture of our gratitude for our guests' patience and understanding, we have extended a future cruise credit of 25% of their cruise fare paid, which can be applied towards another cruise of their choice from now through March 31, 2019."