New Investors Revive Jordan Cove LNG Proposal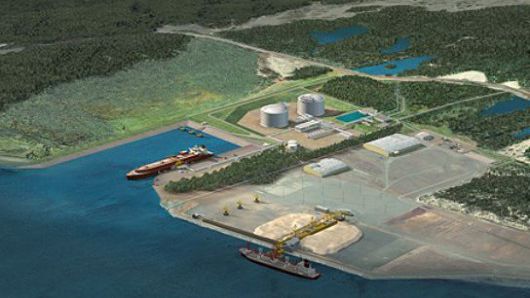 Canadian midstream firm Pembina Pipeline has announced plans to buy a domestic competitor, Veresen, which is the sponsor of a plan to build an LNG terminal at Coos Bay, Oregon. The multi-billion-dollar acquisition would put a much larger industry player behind the long-delayed proposal.
If built, Jordan Cove would open up a new Asian export market for natural gas producers in Western Canada and the Rockies, but Veresen says that moving it towards approval has been a big lift. "This was always the project that was just a little too big for Veresen, but it's not too big for the combined entity," said Veresen CEO Dan Althoff, speaking to the Oregonian on Monday.
The Federal Energy Regulatory Commission (FERC) turned down Veresen's proposal twice, citing its impact on private landowners and insufficient evidence of market demand for its LNG. Pembina intends to apply a third time with a redesigned facility plan.
FERC's members are appointed by the president, and with a majority of its seats now vacant, Donald Trump will have an opportunity to reshape the commission to fit his policy objectives (subject to Senate confirmation). Trump is widely expected to select appointees who favor oil and gas infrastructure projects. Gary Cohn, the director of Trump's National Economic Council, recently told an audience at the Institute of International Finance in Washington, D.C. that "the first thing we're going to do is we're going to permit an LNG export facility in the Northwest" – the project in Coos Bay, as the White House later confirmed.
Once FERC approves Pembina's proposal, the firm will still have to secure the support of the State of Oregon and overcome opposition from landowners along the corridor for the terminal's supply pipeline. If successful, Pembina will join a growing number of North American LNG players: seven other U.S. facilities are currently under construction, including the additions to Cheniere's existing export terminal at Sabine Pass.
Permitted export terminals as of January 2017 (FERC)