Navy Prepares Response to Hurricane Matthew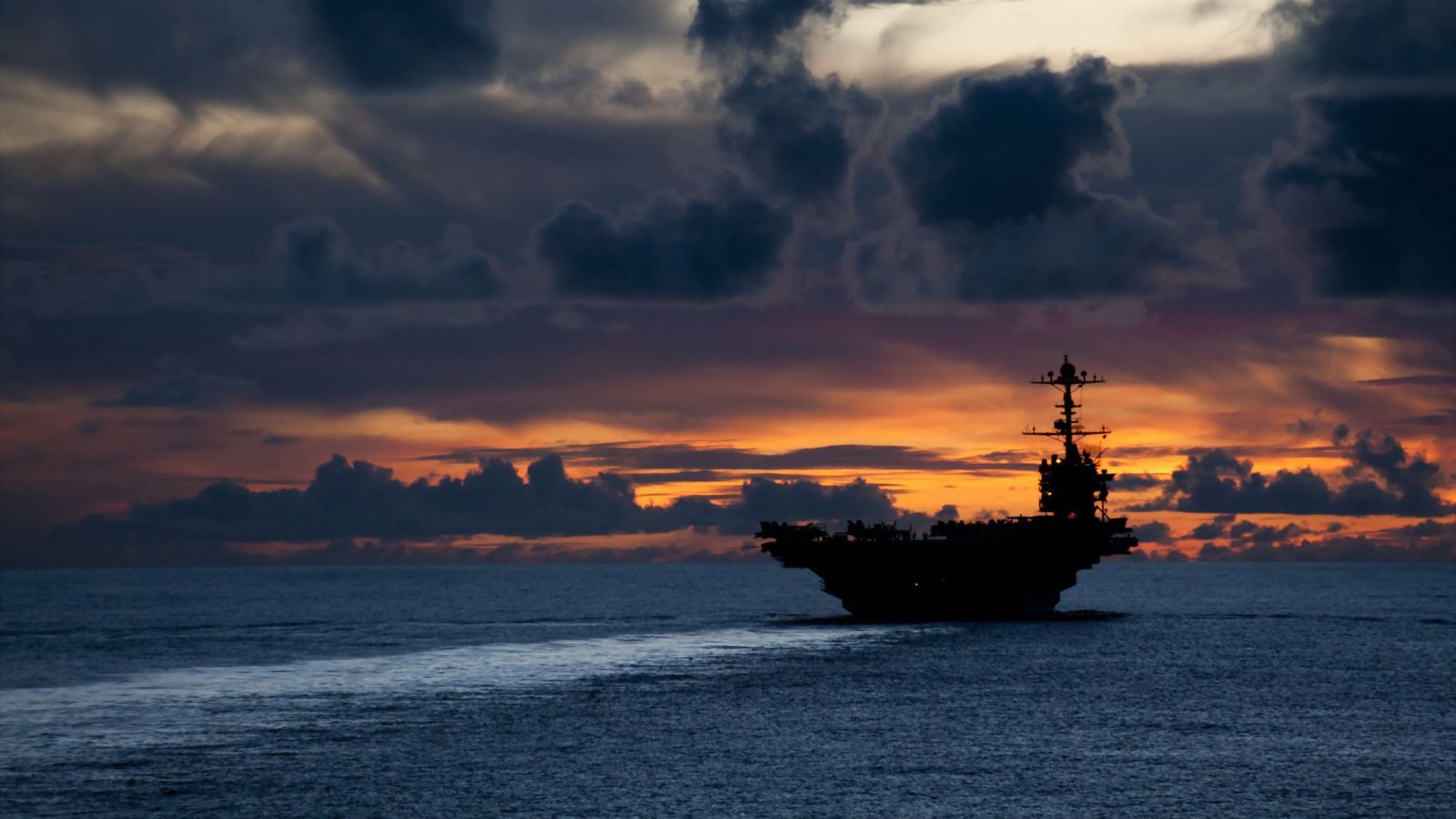 The U.S. Navy is mobilizing three vessels to provide humanitarian aid to Caribbean nations affected by Hurricane Matthew.
While the Navy has not identified a destination for the ships, and it says that it has not yet received any formal requests for assistance, Navy Region Atlantic spokesman Commander Dave Hecht told Military.com that the carrier George Washington would depart Norfolk Monday in order to be at sea and available if her airlift capacity were needed for disaster relief.
In addition, the amphibious assault ship Mesa Verde will deploy with a Marine Corps engineering unit aboard.
Both will carry helicopters for airlift purposes. The hospital ship USNS Comfort will also make preparations to get under way.
"Our country is a compassionate nation with a long history of helping countries impacted by natural disasters like this," said Navy Adm. Kurt W. Tidd, commander of the Department of Defense's Southern Command. "We're ready to support USAID, if needed, to save lives, alleviate human suffering and provide aid to those afflicted by this storm."
USAID has already committed $1.5 million in food and supplies for relief in the Caribbean.
Haiti is the most affected nation so far. Hurricane Matthew struck Haiti with sustained winds of 145 mph and torrential rains on Tuesday, killing at least five and destroying homes and infrastructure.
Effects on U.S. ports and facilities
USNI reported Wednesday that the Navy has sent the littoral combat ship USS Montgomery, the amphibious combat ship USS Iwo Jima and the missile cruiser USS Anzio out to sea to weather the passing storm. All are based at Naval Station Mayport in Jacksonville, Florida, which is among the ports covered by Coast Guard storm warnings.
The Coast Guard Captain of the Port for Miami has set a prohibition on inbound traffic for South Florida ports, and expects to further downgrade the port condition forecast Wednesday night in anticipation of high winds. The Captain of the Port for Jacksonville has already set a ban on merchant vessel movements, bunkering and cargo operations, to take effect the morning of October 6. The advisory will also affect drawbridge availability.
The governor of South Carolina, Nikki Haley, has issued an evacuation order for many of the state's coastal communities. On Wednesday Florida's governor, Rick Scott, called on all coastal residents to depart early if possible. A mandatory evacuation order is in place for Florida's Brevard County, home to the cruise hub of Port Canaveral.
Over the weekend, the U.S. military evacuated the families of servicemembers at its base at Guantanamo Bay, Cuba, a facility best known as the site of a long-term detention center for suspected terrorists. It says that the detainees will shelter in place within the prison complex, which should be able to withstand the storm; officials have a contingency plan to relocate prisoners to a different building if needed.