Maersk Provides Subdued Outlook for 2023 After Exceeding Expectations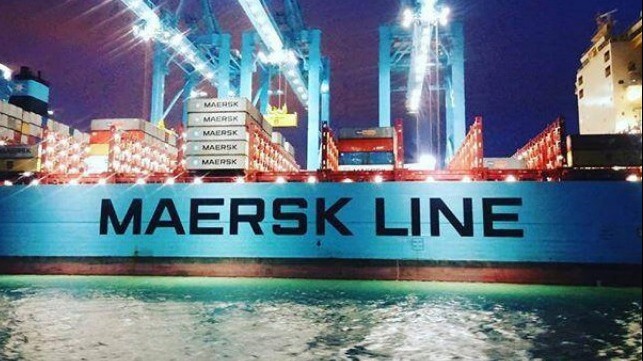 Maersk presented what it called a "subdued market outlook" for the remainder of 2023 pointing to a deeper and longer than anticipated market normalization. Despite a stronger than expected first half of the year, and raising its forecast for the year, Maersk, which is the largest publicly-traded shipping company and often seen as a barometer not only for the shipping industry but global trade, confirmed what others had been reporting that the recovery in container shipping remains elusive.
The third quarter is typically a period of increased shipments as retailers restock for the fall selling season and the end-of-year holidays, but instead Maersk is telling investors that the inventory correction that began in Q4 2022 "appears to be prolonged and is now expected to last through year-end." Based on the continued destocking, Maersk lowered its volume forecast for 2023. They projected to investors that global container volume would decline in a range of 1 to 4 percent for all of 2023 versus a previous estimate of ranging from growth of 0.5 percent to a decline of 2.5 percent for the year.
Maersk's CEO Vincent Clerc called the current report "bittersweet" in an interview with the Financial Times. He said while the company had been able to come in ahead of expectations for the first half, he pointed to "decisive actions" on cost containment. He confirmed a decrease in both freight rates and volumes while saying that the market had stabilized at a lower level during the second quarter. The company's ocean revenues he said continued to be impacted by lower demand, driven by a significant inventory correction in particular in North America and Europe.
Overall revenues for the corporation were just under $13 billion in the second quarter with earnings of $2.9 billion (EBITDA) versus earnings of over $10 billion a year ago. The declines were driven by ocean shipping where Maersk experienced a 50 percent decline in revenues from the record $17.4 billion to $8.7 billion this year. Earnings from ocean were just over $2.2 billion for the quarter. Revenues for the logistics business were basically flat also impacted Maersk said by the continued destocking and weaker consumer demand as well as low rates.
Despite the subdued outlook for the second half of 2023, Maersk however raised the lower end of its full-year financial outlook. The company added $1.5 billion to the low-end forecast taking the projected 2023 earnings to between $9.5 and $11 billion (EBITDA) from a previous low-end forecast of $8 billion. With capital expenses ranging between $9 and $11 billion a year in the next few years, Maersk still raised its forecast for 2023 free cash flow to $3 billion.
During the interview with the Financial Times, Clerc pointed to concerns over the number of new ships being delivered in the next 12 to 24 months. While Maersk avoided the temptation to build ultra-large containerships, the market is beginning to see the arrival of the new generation of ships reaching and surpassing the 24,000 TEU mark. MSC is well into the introduction of its class of ULCVs built in China as is OOCL. ONE recently took delivery of its first ULCV and just this week Hapag-Lloyd took delivery of its second 23,600 TEU vessel built in South Korea and part of the company's new LNG-fueled fleet. Maersk expects its new 16,200 TEU dual-fuel vessels to start delivery in 2024 but has said these ships are replacements and part of the company's environmental transition program.
"Cost focus will continue to play a central role in dealing with a subdued market outlook that we expect to continue until the end of the year," said Clerc. Despite the short-term market concerns he however said the company will continue to invest in its transformation into an integrated logistics provider.