Maersk Names Decom Business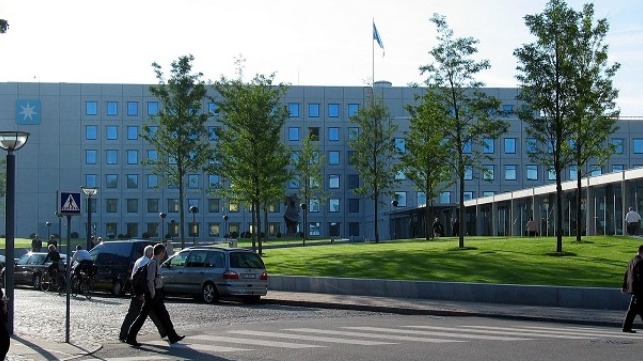 Maersk has announced the name of its new decommissioning joint venture: Maersk Decom. The company was established in April 2018 as a 50:50 joint venture between Maersk Drilling and Maersk Supply Service.
Maersk Decom has already received interest from North Sea clients, where more than 400 fields are expected to cease production by 2026, and from the global market. Latest market reports indicate that despite the recent uptick in oil price, decommissioning projects will still go ahead due to drivers such as infrastructure integrity, class approval and recertification and limited export infrastructure.
The senior management team, consisting of CEO Lars Banke, previously from Total, CCO Jens Klit Thomsen, previously from Maersk Supply Service and CTO Carsten Sander Jacobsen, previously from INEOS Denmark, is now in place.
"Maersk Decom may be a new company, but it is built on the track record that both parent companies, Maersk Drilling and Maersk Supply Service, have already established within the field of decommissioning. The name carries with it the long legacy of delivering safe and efficient operations to the offshore energy sector, and the global footprint and corporate values that we will continue to share with both parent companies," says Banke.
Maersk Decom provides bundled decommissioning solutions to global oil and gas operators. Initially covering up to 80 percent of the decommissioning process, it offers project management, well plug and abandonment, towage of floating units and removal of subsea infrastructure. In the long-term, Maersk Decom plans to provide the full end-to-end process of decommissioning.
Market Competition
Another collaborative supply chain approach to global decommissioning was launched in April. The consortium includes Lloyd's Register, WorleyParsons and Ardent and covers all aspects of decommissioning, from late life management to planning, readiness for removal, execution, waste management and monitoring post removal. The consortium has the capability to take well operatorship, duty-holdership and title of offshore structures, in addition to providing independent third-party assurance.
The consortium is targeting operators in Europe, Asia and the Americas and to include best practices from other sectors such as float and tow, used widely in salvage.
Global spending on oil and gas decommissioning is expected to be $13 billion per year by 2040.