Maersk Group Reorganizes its Freight Forwarding Division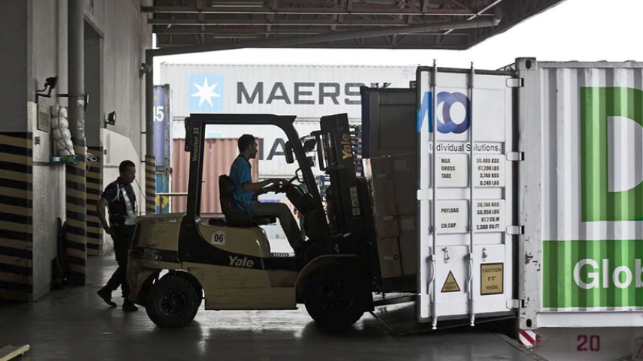 On Wednesday, Maersk Group announced that it is splitting its Damco freight-forwarding / supply-chain services unit and folding the supply chain component into its "Ocean Product" division.
After integration, this supply-chain-plus-ocean-carrier division will have one management team, one sales force, one product organization and one "customer experience" organization. Its services will be marketed under the Maersk brand, and the firm expects that it will reduce the number of customer transactions required to ship with Maersk. In a sign of its centrality to Maersk's core business, Ocean Product will be headed by Vincent Clerc, Maersk Group's chief commercial officer. Klaus Rud Sejling, CEO of Damco, will take on a new position as Head of Maersk's Logistics and Services Products, reporting directly to Clerc.
The Damco freight-forwarding business line and its branded services will remain as an independent operation. Damco's global COO, Saskia Groen In't Woud, will serve as the new CEO of Damco Freight Forwarding.
"Today we are taking further steps in the transformation of our business on a structural level and how we go to market, enabling us to offer more solutions to our customers in a simpler way," said Maersk CEO Soren Skou. "Our employees play a key role in making this happen and therefore we are at the same time empowering our frontline organisation who is closest to our customers."
In addition to these changes, three of Maersk Group's regional carriers - MCC Transport, Sealand and Seago Line - will be marketed as "SeaLand – A Maersk Company" effective October 1. Safmarine and Hamburg Sud will retain their independent branding.
In May, Maersk Group announced that it would adopt a new financial reporting structure with four divisions. APM Terminals is apportioned among three of the four and Maersk Line among two of four:
- Ocean (Maersk Line and Hamburg Süd ocean businesses, plus APM Terminals' strategic transshipment hubs)
- Logistics & Services (inland and logistics services performed by Damco, Maersk Line, APM Terminals and other service entities)
- Terminals & Towage (APM Terminals gateway terminals and Svitzer)
- Manufacturing & Others (Maersk Container Industry and Others, including Maersk Drilling and Maersk Supply Service)
Maersk says that this new division structure will help it to focus on growth in non-ocean-freight business lines. The ocean carriers face continued pressure from overcapacity and persistently low rates, and Maersk believes that these additional services offer an opportunity to improve its earnings.