Kenya's Electronic Customs Portal Fails, Stranding Cargo at Mombasa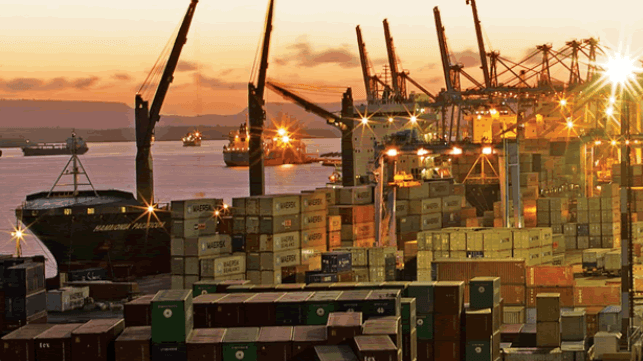 A major logistical crisis is brewing in Kenya after an electronic system designed to facilitate faster cargo clearance experienced technical challenges, causing importers massive losses in storage charges.
Over the past week, Kenya's national electronic single window system - an electronic portal designed to reduce paperwork and ease cross-border trade - has been experiencing failure, resulting in a substantial pileup of goods at points of entry. The port of Mombasa has been the worst affected.
In a public notice, the Kenya Trade Network Agency (KenTrade) said the electronic system is experiencing technical challenges and that its teams are working to ensure the system is restored.
According to stakeholders, the fault in the system has instigated a massive crisis with affected cargo piling up at the Mombasa port, container freight stations, inland container depots and airports because shipments cannot be cleared.
"Importers are counting losses in terms of storage charges due to Kentrade continued systems downtime. The government must urgently intervene to avert further losses," said Roy Mwanthi, Kenya International Warehousing Association chairman.
Launched in 2014, the online cargo clearance platform was designed to bring efficiency and effectiveness in cross-border trade by reducing the cargo dwell time at the port of Mombasa to a maximum of three days. At Kenya's main airport, the Jomo Kenyatta International Airport, the system was expected to reduce dwell time to a day, thus significantly easing the cost of doing business.
The government reckons that the digitization of trade processes in Kenya has grown from just 14 percent before the launch of the system to 94 percent, with all export and import processes being carried out almost entirely paperless. The government collects over $22 million through the system annually, with most state agencies recording double-digit growth in revenue.
Though the system is key in facilitating cross-border and international trade by reducing delays and cutting the costs related to clearing goods at the borders, stakeholders contend that rising cases of breakdowns are causing major losses to traders and negatively impacting Kenya's competitiveness.