Jaxport's Terminals Load Relief Cargo for Puerto Rico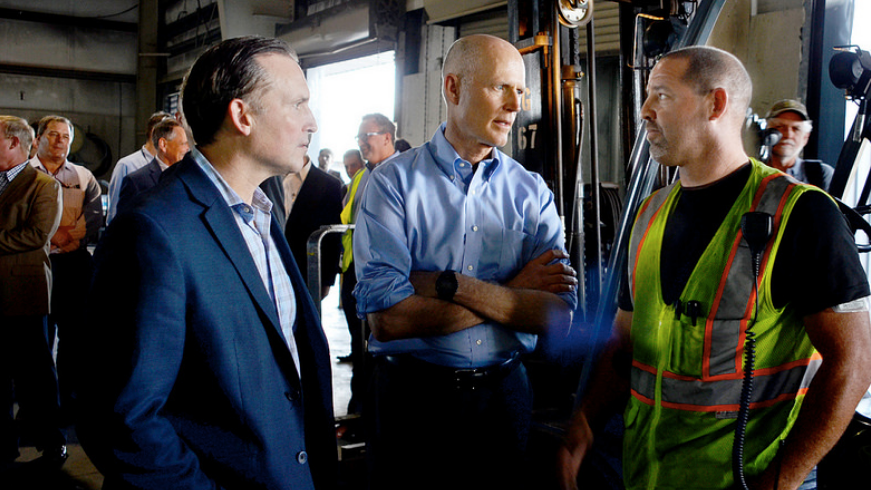 The port of Jaxport, Florida is the main point of departure for Jones Act cargoes from the U.S. mainland to Puerto Rico, and it is a key hub for the Hurricane Maria relief effort. Leading carriers TOTE Maritime Puerto Rico, Crowley Maritime and Trailer Bridge operate container routes to San Juan from Jaxport, and their crews have been working overtime to get much-needed aid to Puerto Rico's hardest-hit communities.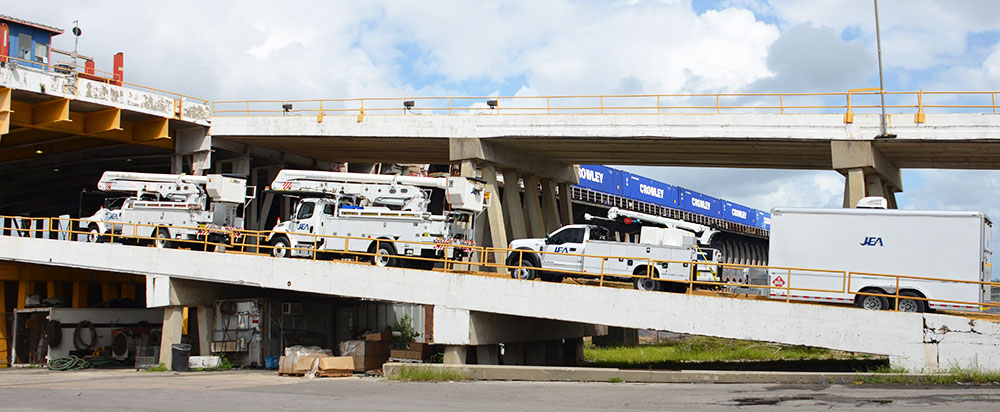 JEA utility trucks loading onto a Crowley ro/ro barge at Jaxport. JEA's linemen are assisting with the effort to restore electrical service in Puerto Rico. (Jaxport)
On October 9, Governor Rick Scott and Jacksonville Mayor Lenny Curry visited Jaxport's Blount Island facility to see the the effort that the port and its tenants are making to help the people of Puerto Rico. The visit included a tour of a warehouse that is being used to distribute Federal Emergency Management Agency (FEMA) supplies.
Representatives from Crowley Maritime, TOTE Maritime Puerto Rico, Trailer Bridge, U.S. Coast Guard, U.S. Customs and Border Protection, Portus and ILA 1593 were on hand discuss how the Jacksonville community is working together to ensure that much needed relief supplies, including bottled water, generators and other equipment, are delivered to the island.
Trailer Bridge says that to meet the needs of the relief effort, it has added a fifth biweekly sailing to San Juan, expanded its container and chassis fleets, extended its terminal hours, leased more warehouse space and increased the sea speed of its tugs. "This has been very challenging time for all of us, though I am confident, through working together, we will continue to provide the citizens of Puerto Rico with the materials and support they need," said CEO and President Mitch Luciano.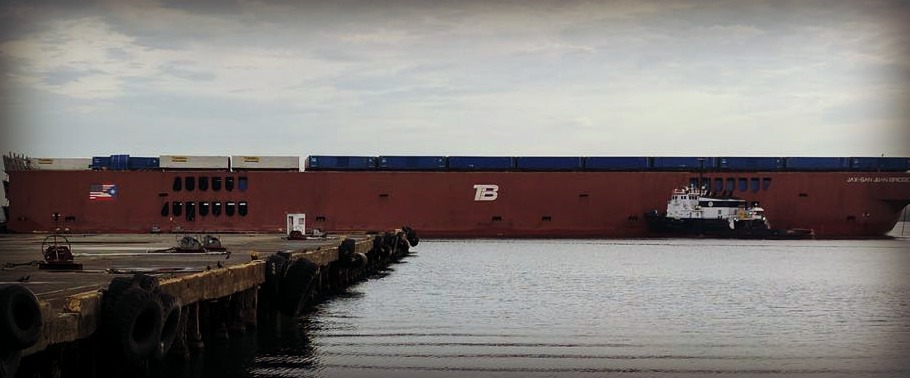 Trailer Bridge ro/ro barge arriving in San Juan (TB)
TOTE and Crowley have also extended their terminal hours and have worked closely with federal officials to prioritize relief cargoes. As of Thursday, TOTE has delivered more than 5,200 containers of goods to the island since the storm and will deliver an additional 2000 containers in the coming week. As of Monday, Crowley has handled 6,500 loads of cargo and 20 vessels, about one per day.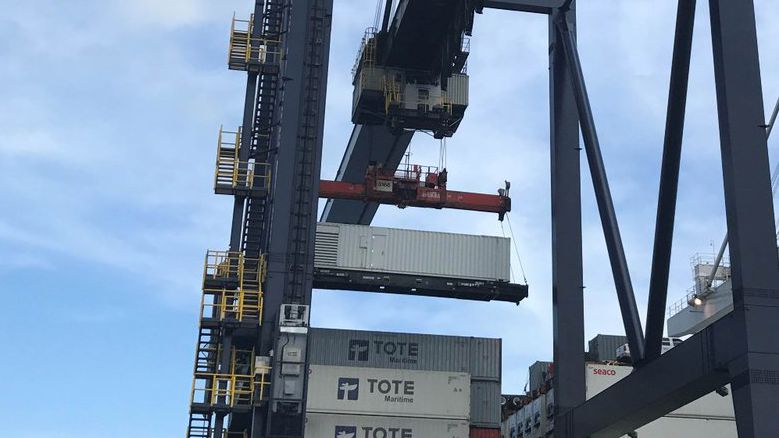 Generator arrives in San Juan aboard the Perla del Caribe (TOTE)