Japanese Yards Take Second Place for Order Backlog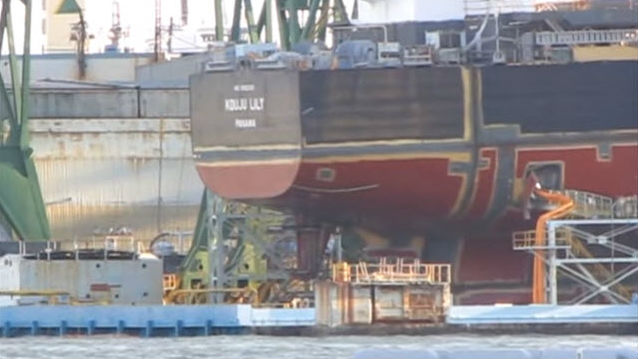 Shipping research firm Clarksons released a report on Wednesday showing that Japanese shipyards have edged their way into the number two position by orderbook for the first time in 17 years, exceeding the total South Korean backlog by about 3.5 percent.
As recently as 2008, South Korea's backlog exceeded Japan's by a factor of 10. However, the global shipping downturn has brought ordering activity to a near-standstill, and the Korean yards' orderbooks fell from a combined 30 million CGT in 2015 to just 20 million CGT at the end of last year. China's yards hold first place with a backlog of 30 million CGT – down by one quarter from the level they posted just six months ago, but still higher than their regional rivals.
To make matters worse for South Korea's shipbuilders, Samsung Securities analyst Han Young-soo told Korea JoongAng Daily that the nations' biggest yards are revising their sales targets downwards. "The projected sales are down 24 percent and 34 percent from our estimated figures for 2016 results," he said. "This suggests the firms believe the sales decline in 2017, which had been widely expected due to thinning backlogs, will be faster than market expectations."
In their end-of-year addresses, the CEOs of the Big Three – Samsung Heavy Industries, Daewoo Shipbuilding and Marine Engineering and Hyundai Heavy Industries – sounded a cautionary note, forecasting intense competition and low ordering volumes.
"Signs of recovery are not seen in major industries such as shipbuilding and offshore plants," said HHI chief executive Kang Hwan-gu. His counterpart at SHI, Park Dae-Young, warned that "there is nothing more important than survival," calling on his team to streamline management and continue "self-rescue" efforts. Jung Sung-leep, CEO of the financially challenged builder DSME, said that "expanding new orders, improving profitability and restructuring are still tasks to be solved." Jung promised that DSME would do its best to make 2017 "a turning point in the history of [the company]."
On a positive note, DSME reported Wednesday that it had completed delivery of an ultra-harsh environment jack-up rig, securing a final construction installment of $380 million. "This will be a great help in solving the [company's] liquidity problem at the moment," a company official told Seoul News. The jack-up is the last in a series of four ordered by Maersk Drilling.