Japan Welcomes Foreign Workers to its Shipyards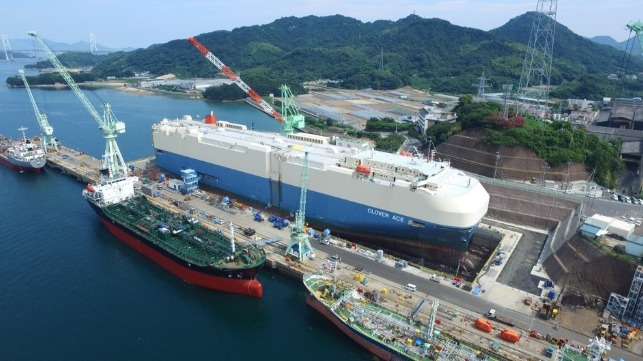 Japan is investing in its Immigration Bureau - not to deter or deport economic migrants, but to welcome them in. Faced with an aging population and a shrinking workforce, Japan is opening up its economy to 500,000 blue-collar workers from abroad in order to fill positions in shipbuilding and four other labor-intensive industries.
The problem is not new: In 2014, towards the end of the last shipbuilding boom, some Japanese shipyards reported delays in production due to an inability to find enough labor. At least one - Tsuneishi Shipbuilding - has reduced its staffing challenges by opening a shipyard overseas, allowing it to provide the same services to its customers while drawing on a larger labor pool.
Economists expect that Japan's working age population will be halved over the period from 1997-2050, and current policies allowing foreign labor - like part-time work for international students and "trainees" - will not be enough to fill the gap. In June, Japanese Prime Minister Shinzo Abe's economic council announced a new visa for "non-professional" laborers from abroad. "We need to rush to build a system where foreign talents can be accepted as an immediate asset," Abe said.
To qualify, visa applicants will need to demonstrate a minimum level of Japanese language proficiency and pass occupational skill tests. They will not be permitted to renew their visa indefinitely or gain permanent residence; however, after a period, they will be able to invite members of their family to join them. The foreign guest worker program could be particularly well-suited to shipbuilding, which is highly cyclical and has a fluctuating need for labor.
The new program will start next April, and in anticipation of a new influx of migrants, Japan's Justice Ministry is hiring 500 new staff for its Immigration Bureau to process applications. It is also expected to request a $27 million budget increase to support the program.