Japan Conducts Test of Biofuel Using Non-Chemical Treated Vegetable Oil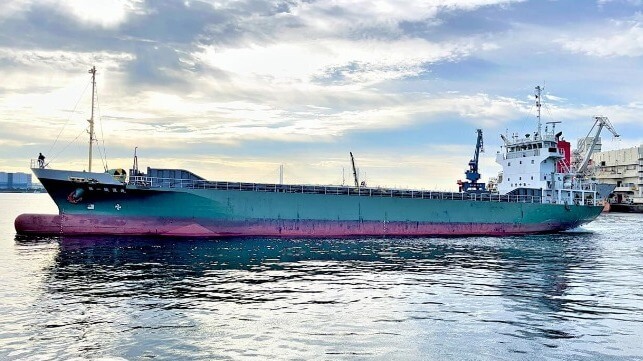 Japan has conducted its first tests of a form of biofuel that further reduces emissions and will be less costly to supply to the maritime industry. The project is part of a government-sponsored effort testing different fuels to reduce emissions from the domestic shipping industry and mirrors similar test projects taking part in other parts of the world also looking at the viability of different forms of biofuel.
Until now, the main raw material for biofuels has been Fatty Acid Methyl Ester (FAME), which is produced by chemical processing of waste cooking oil and methanol. In this project, used cooking oil was mixed with heavy oil with a ratio of one-quarter of biomaterial. The bio component is in almost its original form, straight vegetable oil (SVO), as the component of the mix. Since the vegetable oil undergoes no methyl esterification or hydrogenation process, it is likely to reduce carbon dioxide (CO2) emissions more than other biofuels and can be supplied at a lower cost.
The fuel was supplied by Japan's Hanwha Co. as part of the research project sponsored by Japan's Ministry of Land, Infrastructure, Transport and Tourism. It marked Japan's first initiative to use this kind of biofuel to power marine vessels.
The fuel was loaded on a small, general-purpose coastal vessel, the 499 gross ton Tetsuun Maru No.1, owned by Tetsuun Kisen KK. The vessel is operated by MOL Coastal Shipping, part of Mitsui O.S.K. Lines. The research program on the marine applications of biofuels was also conducted with the cooperation of Tokyo Steel Manufacturing Co., the cargo shipper.
The vessel operated on the biofuel mixture for about a month, plying a route between Mikawa Bay and Tokyo Bay. They are reporting that it was successfully operated using biofuel made by mixing waste cooking oil directly with heavy fuel oil. They reported no flammability problems or other issues.
The Ministry of Land, Infrastructure, Transport and Tourism highlights the significance of the test noting that vessels of 499 GT or less account for 62 percent of all the vessels of 100 or more gross tons in coastal operations in Japan.
This initiative on coastal vessels also followed a sea trial for the use of liquefied biomethane fuel conducted in June. In that test, a domestic LNG-fueled vessel, Ise Mirai (7,800 dwt) was tested using liquefied bio-methane (LBM). The fuel was derived from cattle manure resulting in a carbon-neutral LBM derived from biomass. The fuel was produced by the dairy industry which has biogas plants and experience using the carbon-neutral methane-based fuel.
Japan is continuing its research to identify viable carbon-neutral fuel sources for the maritime industry.