ITF Takes its Dispute with ICTSI to Shareholders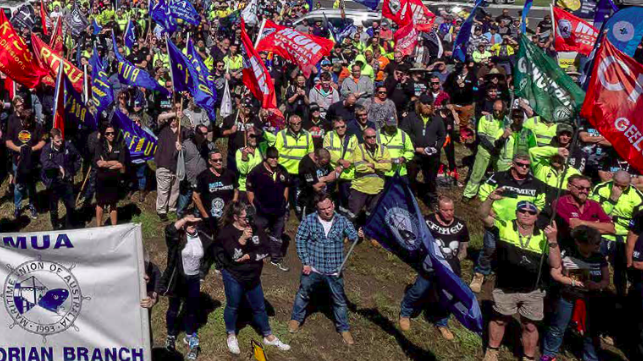 In a memo released Wednesday, the International Transport Workers' Federation expanded its campaign against International Container Terminal Services Inc. (ICTSI) by asking the company's shareholders to vote out two board members, Stephen A. Paradies and Jon Aboitiz. ITF accuses them of bearing "meaningful responsibility for major governance and operational issues at the company" - notably including ICTSI's labor disputes with ITF.
"The Board Risk Oversight Committee, chaired by Mr. Paradies, has failed to ensure that ICTSI's internal controls are significant enough to avoid major operational issues, including major port disputes and relationships with censured regimes," said ITF president Paddy Crumlin in a statement. "In the last 18 months, ICTSI has seen protracted disputes at five terminals, disputes that have directly affected multiple port stakeholders, including governments, global brands and shipping lines."
These disputes include a protracted disagreement with an ITF union at the port of Melbourne, which may be hampering the operator's ability to attract vessel operators, ITF suggested. In Toamasina, Madagascar, the union said that haulier strikes and protests have led to delays, with some vessels reportedly anchored and unable to berth for weeks.
ITF further charges that the board has failed to keep ICTSI from working with regimes that are "either censured or under investigation, including for crimes against humanity." It cited past dealings with Syria, Sudan and the Democratic Republic of Congo. The union suggested that " oversight by an independent and empowered Board, with an active and thorough Board Risk Oversight Committee" would help steer ICTSI clear of future entanglements related to sanctions or human rights issues.
The memo concludes by noting that ITF believes that the two directors will retain their seats, given the concentration of voting rights within one family's control. ITF also acknowledged that despite its concerns over management, ICTSI shareholder value has increased in recent years: the company's stock traded in the range of $60 in early 2016 and is now worth about $110.