India Releases Ganges Ship Designs to Help Local Shipyards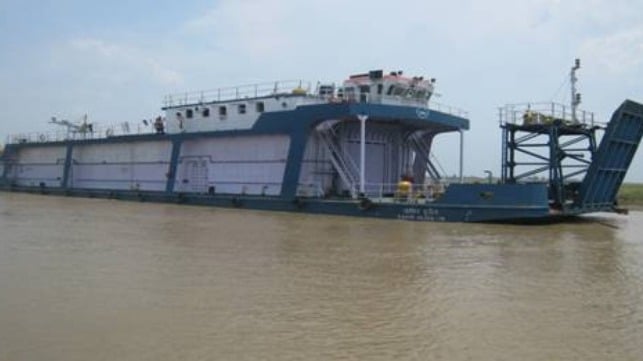 The Inland Waterways Authority of India has released 13 designs for ships to operate on the Ganges River in a move designed to boost the local shipbuilding industry.
The river is important to the movement of people and cargo but poses unique navigation challenges due to its complex morphology, hydraulics, acute bends, shifting channels, meanders and current.
The ship design project received technical assistance and investment support from the World Bank, and the designs are now freely available on the Authority's website.
The designs are expected to remove ambiguity on the class and type of vessels that can sail efficiently on the River and to help shipyards build vessels of standardized dimensions and capacity, making them available an off-the-shelf proposition. The designs include various dry and liquid bulk carriers, ro-ro vessels, container carriers, LNG carriers and tug and barges. A five-deck car carrier design, for example, enables about 350 cars to be carried in water depths of about two meters, and a bulk carrier design has a capacity of 2,500 tons and can operate in three meters of water.
The designs were developed by M/s DST, Germany, which specializes in low draft and high carrying capacity vessels. The model testings of the designs were done at Duisburg, Germany. The Indian Institute of Technology, Kharagpur and the Indian Register of Shipping were also involved in the government's "Make in India" initiative launched in 2014 by Prime Minister Narendra Modi.