Hyundai Merchant Edges Closer to Receivership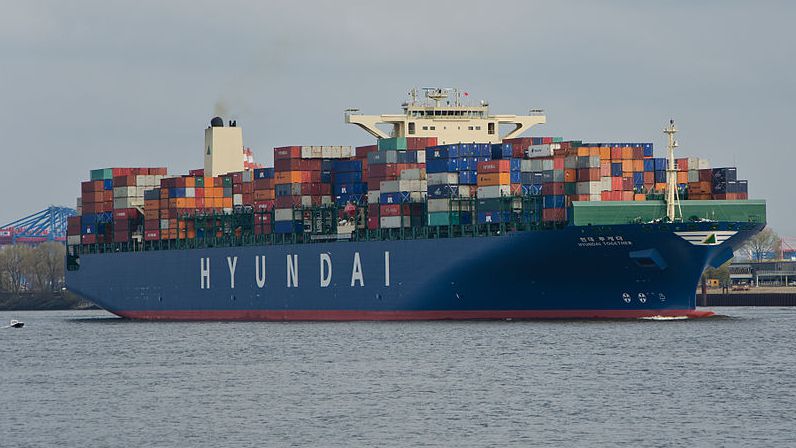 South Korean observers are increasingly concerned that Hyundai Merchant Marine (HMM) will enter court receivership in coming weeks.
Government officials have said that they are neither "optimistic nor pessimistic" about the possibility of HMM meeting a requirement for charter rate reductions. HMM has been under pressure from financial regulators and from its creditors to achieve a 28 percent reduction in rates on its chartered-in fleet. Those negotiations have not yet produced results, with some shipowners adamant that they will not accept cuts. South Korean regulators have insisted that all affected owners should join in on lower rates – but one firm refused even to join HMM's group discussions last week.
The government's original deadline for the talks was Friday, and at day's end, HMM cancelled a planned conference call on the outcome.
South Korea's finance minister reaffirmed that court receivership is the only option if HMM cannot secure significant reductions from shipowners. "We have to see whether [HMM] will go to court receivership," minister Yoo Il-ho told Yonhap. "The talks are still going on, but there is no change in our stance [towards receivership]." The Financial Services Commission echoed his sentiment in a statement calling for a swift conclusion to discussions: "If the negotiations dragged on for so long, it would delay restructuring process of HMM . . . if [talks] failed, we regard that it would be practically difficult for HMM to get back on track."
The line saw a net loss of more than $200 million in the first quarter, with revenue down nearly 20 percent year on year. It has been left out of the recently formed shipping alliances in the Pacific basin (THE Alliance, Ocean Alliance), and commentators have suggested that any individual lines excluded from a large alliance arrangement will find their options constrained to regional operations or specific, limited long-haul routes. HMM has said that it wants to join THE Alliance later this year once it reaches an agreement with creditors.
Hanjin Shipping, South Korea's largest container line, is also under pressure from creditors to cut charter rates –and some of its shipowners have also said that they will not take reductions.