HNA Group Forms Chinese Alliance for Autonomous Ships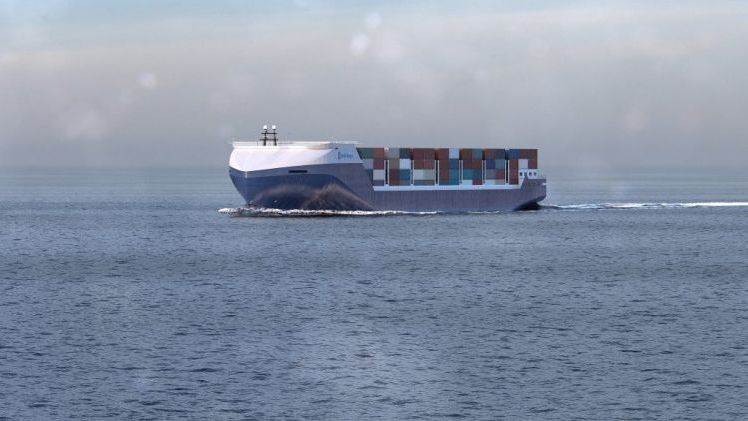 Class society ABS has joined the Unmanned Cargo Ship Development Alliance, a group of class organizations, shipyards, equipment manufacturers and designers that seeks to advance autonomous shipping. The alliance intends to deliver a working autonomous cargo ship by October 2021, with a design that integrates independent decision-making, autonomous navigation, environmental perception and remote control.

The Unmanned Cargo Ship Development Alliance is chaired by HNA Group, a Fortune Global 500 conglomerate based in Shanghai. HNA's logistics division has interests in shipbuilding, marine engineering and bulk trading, and it is on the verge of acquiring Singapore-based logistics firm CWT. Beyond shipping, it has a diverse $100 billion portfolio of assets around the world, from real estate to tech to entertainment.
"Through this collaborative effort, we will apply the latest technologies to develop a new autonomous ship concept," said HNA Technology Group Vice Chairman Li Weijian. "The newly formed alliance is advancing new innovations in ship design and operations, and also working to promote the safe adoption of these assets in the market."
Most of the other alliance members are also Chinese organizations – China Classification Society, China Ship Research & Development Institute, Shanghai Marine Diesel Engine Research Institute, Hudong-Zhonghua Shipbuilding, and Marine Design Research Institute of China (MARIC). Leading marine technology firms Rolls-Royce and Wartsila round out the lineup.
"Increased digitization, advanced technologies and new levels of connectivity are changing the way the maritime industry operates," said ABS Greater China Division President Eric Kleess. "In the coming years, we will see significant changes in the way ships are designed and built, with a strong drive to develop autonomous vessels especially in China."

The alliance is not the only group working to advance autonomous shipping. Kongsberg has announced projects with two clients – offshore services firm Bourbon and fertilizer manufacturer Yara – for the creation of the world's first autonomous merchant ships (for offshore supply and for containers, respectively).