Head of Eastern Shipbuilding Wins Maritime Heritage Award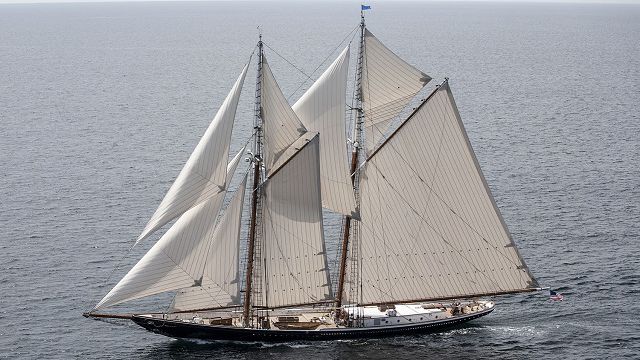 Brian D'Isernia, the president of Eastern Shipbuilding Group, has been selected for the National Maritime Historical Society's Distinguished Service Award.
D'Isernia was chosen for his extensive contributions to the American maritime industry: he started with a four-vessel fishing company in New Bedford and went on to create one of the nation's leading shipyards. Eastern has built more than 350 vessels to date, and its order backlog now includes the Coast Guard's new Offshore Patrol Cutters (OPCs). Last year, Eastern won the contract for the lead OPC and eight additional vessels, despite strong competition from two established defense shipbuilders. If the Coast Guard exercises all of its options, it will be the largest acquisition program in the service's history.
D'Isernia was also chosen for his dedication to preserving America's maritime heritage, embodied in his company's replica of the historic fishing schooner Columbia. The original Columbia, a 141-foot wooden-hulled sailing vessel built in 1923, was one of just a few vessels that could challenge the legendary Canadian schooner Bluenose in the International Fishermen's Cup Races. Tragically, Columbia was lost with all hands in a storm in 1927. Eastern's replica resurrects the vessel's fine lines, storied history and even her racing pedigree: she is registered to compete in the America's Cup Superyacht Regatta in Bermuda before the start of this year's America's Cup race.
Adm. Robert J. Papp Jr. (USCG, Ret'd) nominated D'Isernia for the award, which will be formally presented this October at a banquet at the New York Yacht Club.