Great Lakes Self-Unloader Runs Aground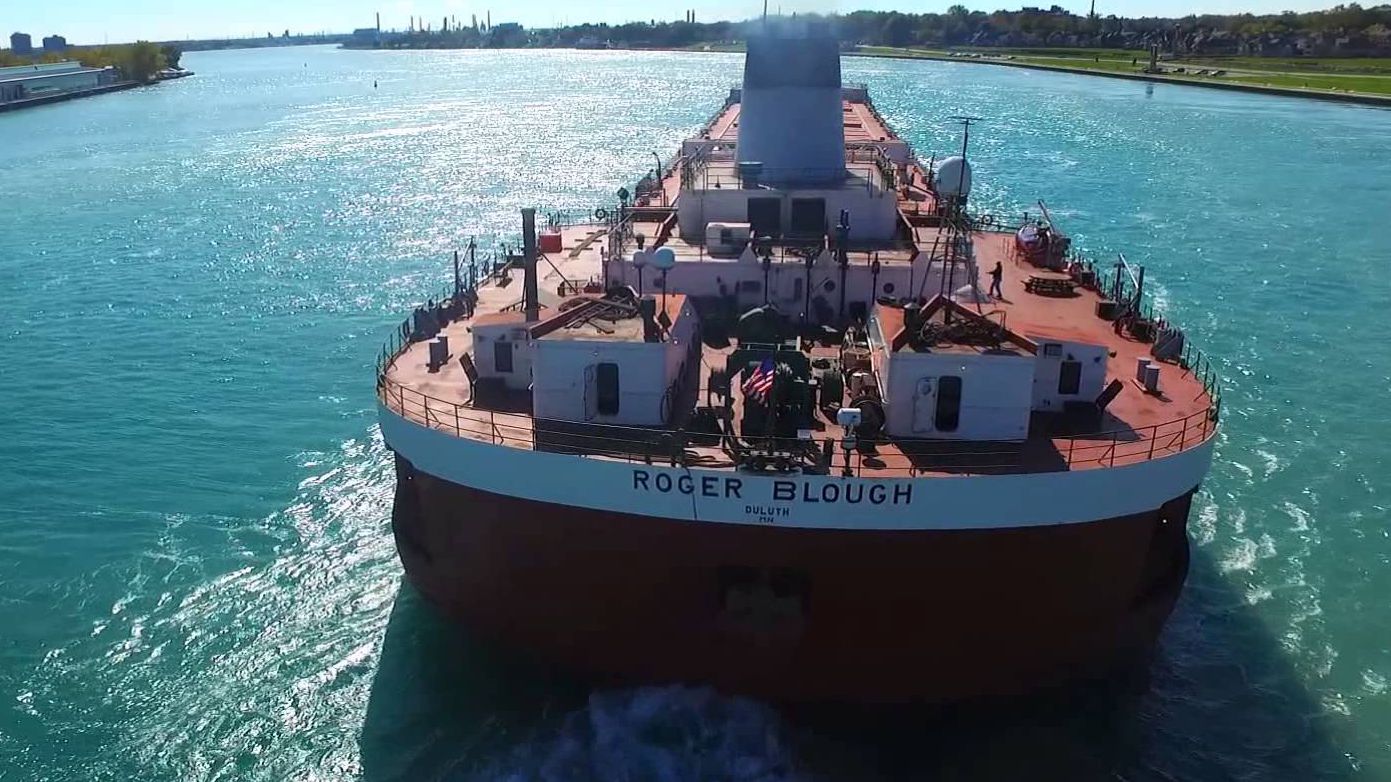 [Brief] The U.S. Coast Guard reports that the self-unloader Roger Blough has run aground in eastern Lake Superior, near Gros Cap Reef in Whitefish Bay, 10 miles east of Sault Ste. Marie.
Crew members are safe, there are no injuries and there is no sign of pollution in the water. Flooding was reported.
The Coast Guard has multiple assets on scene to assure safety and to minimize risk of pollution. Lt. Creighton Chong of Sector Sault Ste. Marie said that as of Friday evening, inspectors were on board to investigate the extent of any damage.
The 1972-built Blough is a traditionally-styled Great Lakes self-unloading bulker, with wheelhouse forward and engine room astern. She was among the last of the type to be built on the Lakes, and is owned by Great Lakes Fleet, part of CN (Canadian National Railway).