Global Container Freight Index Launched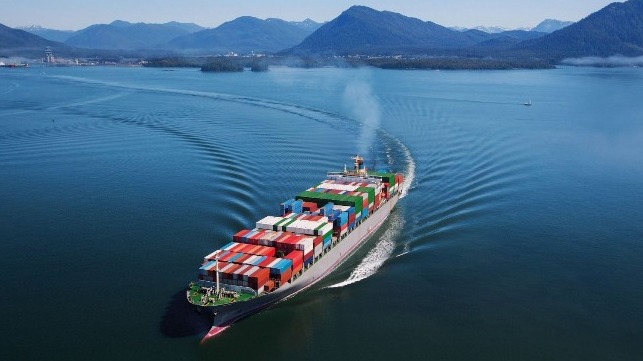 The Baltic Exchange and Freightos, a digital container freight platform, have partnered to develop the world's first global container freight index.
The Freightos International Freight Index reflects weekly spot rates for 40-foot containers based on 12 to 18 million price points collected every week on 12 main shipping trade lanes. It will be audited by the Baltic Exchange and republished as the Freightos Baltic Indices. This will also include a new headline index – the FBX Global Container Index (FBX) – a weighted average of the 12 underlying route indexes, while setting the stage for derivative financial instruments in the future.
The FBX represents ocean freight prices, including all ocean surcharges (BAF, CAF, SCS, PCS, PSS, WRS). Market intelligence on port and inland charges are available separately. FBX is published weekly on Sundays and represents the price of the previous week (Sunday through Saturday). Prices used in the index are rolling short term Freight All Kind (FAK) spot tariffs between carriers, freight forwarders and high-volume shippers. Index values are calculated by taking the median price for all prices on active lanes with weighting by carrier. 50 to 70 million price points are collected every month.
FBX Global Container Index covers the following shipping lanes:
FBX01: China/East Asia to North America West Coast
FBX02: North America West Coast to China/East Asia
FBX03: China/East Asia to North America East Coast
FBX04: North America East Coast to China/East Asia
FBX11: China/East Asia to North Europe
FBX12: North Europe to China/East Asia
FBX13: China/East Asia to Mediterranean
FBX14: Mediterranean to China/East Asia
FBX21: North America East Coast to Europe
FBX22: Freightos Europe to North America East Coast China/East Asia
FBX24: Europe to South America East Coast
FBX26: Europe to South America West Coast
Freightos already provides market intelligence and real-time freight booking and management for over 1,000 carriers and forwarders, as well as over 3,000 shippers. FBX is based on aggregated and anonymized real-time data from global carriers, forwarders and shippers that offer services on Freightos.com or use the Freightos AcceleRate freight rate management platform and have consented to this usage. Freightos.com is the digital platform for international freight which allows shippers to instantly compare and book freight quotes for air, ocean and truck movements, while managing shipments online. Freightos also provided automation and online sales channels for both carriers and forwarders.
FBX data will be available to subscribers on the Baltic Exchange website, via the Freightos website and on Thomson Reuters Eikon screens.