German Anti-Trust Agency Fines Tug Operators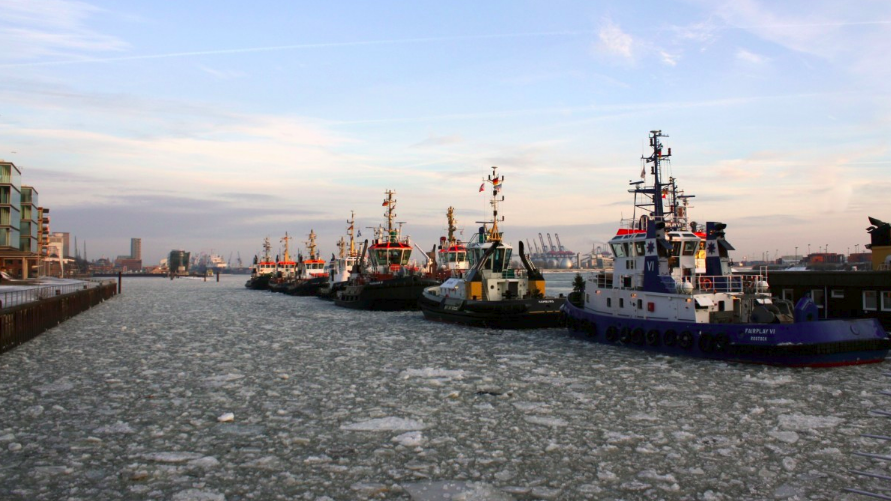 German anti-trust regulator Bundeskartellamnt has imposed a fine of more than $15 million on three harbor towing companies for colluding to divide market share at several German ports.
"Our investigations have shown that at least between 2002 and 2013 the harbour towage companies divided orders and turnover earned from several German harbours among themselves. The companies set quotas based on turnover which they used to allocate orders between them," said Bundeskartellamnt head Andreas Mundt in a statement.
The quotas were set in 2000-2001 after Dutch harbor towage companies had started operating on Germany's Elbe and Weser rivers. All the major towage companies in these harbors had participated in the quota allocation. As Dutch companies were also involved in the cartel, the Bundeskartellamt cooperated closely with the Netherlands Authority for Consumers and Markets in the investigation.
The companies fined by Bundeskartellamnt are all based in Hamburg, and they include Petersen & Alpers; Fairplay Towage (Fairplay Schleppdampfschiffsreederei Richard Borchard GmbH); and Bugsier (Bugsier-, Reederei- und Bergungs GmbH & Co. KG).
Bugiser was purchased by Fairplay in November. In a statement announcing the takeover, the two companies indicated that tough competition among operators had prompted consolidation.
No fine was imposed on Unterweser Reederei and subsidiary Lütgens & Reimers, which had also participated in the collusive activity, because Unterweser had reported the cartel to the authorities. Competitor and former cartel member Neue Schleppdampfschiffsreederei Louis Meyer has since exited the market and was not fined.
The fines reflected the gravity of the infringement and the length of time that it continued, but the penalty amounts were tempered by several considerations. The container liners that use the tug companies' services have great pricing power and leverage, which factored against a large fine. In addition, the three firms involved cooperated with the authorities and reached a settlement, which helped to reduce the amount of the penalty.
Dutch competition agency ACM is conducting an investigation into cartel activity in the Netherlands' giant ports, which handle four billion tonnes of goods for the European market every year. Its compliance survey of Dutch port and maritime service providers found that many were not aware of the nation's anti-cartel regulations and many more were willing to break the rules, potentially causing economic harm to law-abiding companies. Among other areas of focus, ACM is looking closely at bunkering firms in Rotterdam, Antwerp and Amsterdam.