Drewry: THE Alliance Less Competitive Without Hanjin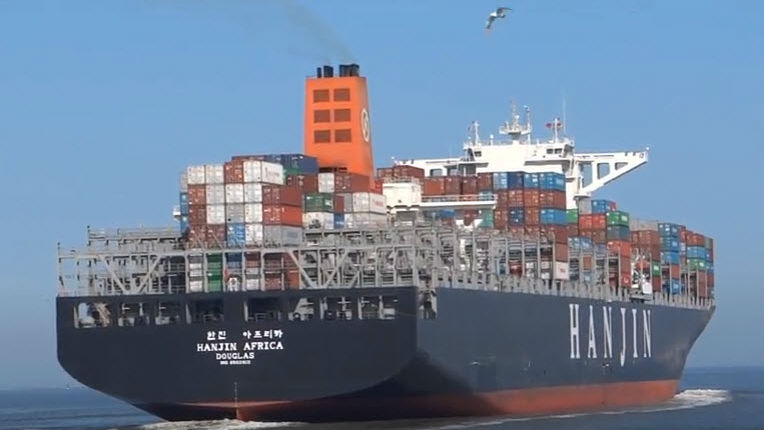 Analysts with Drewry say that Hanjin's collapse will put the newly formed THE Alliance at a "size disadvantage" next spring, with just 24 percent of the East-West route capacity and limited ability to add ships.
Competing alliances 2M and Ocean Alliance will hold 31 and 34 percent of capacity respectively.
Hanjin was the second-largest member of THE Alliance with 460,000 TEU deployed on East-West routes.
In addition, 2M will probably contain Hyundai Merchant Marine (HMM) next year. HMM is likely to purchase some of Hanjin's ships, further increasing the size of 2M. A Korean bankruptcy court has ordered Hanjin to sell ships, and the South Korean Financial Services Commission has ordered HMM to consider buying Hanjin assets, putting pressure on both sides for a deal. Yonhap reports that HMM is working with consultants to determine the best course.
However, Drewry also warned that including too much of Hanjin's capacity within 2M could draw antitrust scrutiny. Adding to 2M's fleet "could pose competition issues as the existing lines are already at the upper limits of what is acceptable to regulators," Drewry said.
2M has seen this before: it is a smaller alternative to a 2014 proposal for a "P3 Alliance," which included CMA CGM. Chinese regulators believed that P3 was too large and vetoed it, leaving MSC to team up with Maersk alone as 2M.
There is an upshot for all carriers, though, regardless of alliance. At least in the near term, the fallout from the Hanjin crisis has raised rates on transpacific routes. "Eastbound ships were full in July and August, and will be even fuller between now and at least mid-October as a result of Hanjin's collapse," Drewry said. "Further hikes were planned for 1 September and, propelled by the Hanjin situation, spot rates climbed to $1,600-1,700."