DP World Buys Up Local Businesses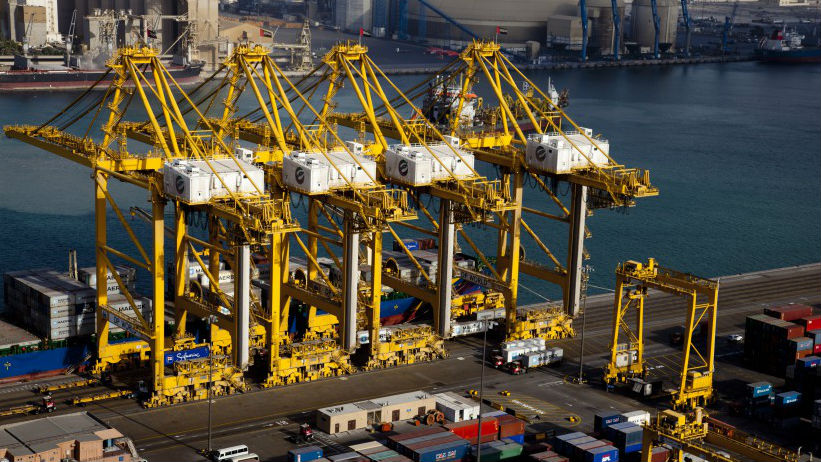 DP World has agreed to buy Maritime World LLC, the owner of Dubai Maritime City (DMC), for $180 million and Drydocks World for $225 million.
DMC is a maritime service facility and industrial business zone in central Dubai which is adjacent to DP World's Mina Rashid port. It is a maritime focused commercial and industrial park built on a man-made peninsula and offers additional land as an alternative to the highly-occupied Jebel Ali Free Zone.
Ship repairer Drydocks World is the largest ship repair yard in the Middle East. The business delivers stable ship and rig repair revenues and has specialist capabilities in niche ship newbuilds and conversions. The acquisition will integrate well into P&O Maritime (POM), which is DP World's 100 percent owned maritime services subsidiary, says the company.
Both transactions are expected to close before the end of the first quarter of 2018.
Sultan Ahmed Bin Sulayem, Group Chairman and CEO, DP World, said: "As a global trade enabler, we have been targeting a broader strategy to grow complementary sectors in the global supply chain such as industrial parks, free zones and logistics adding further value for all our stakeholders.
"Dubai Maritime City provides us with stable leasing income from DMC's existing industrial zone and spare capacity to develop industrial and commercial activities for the maritime sector in a prime location of Dubai. We aim to develop the best-in-class Maritime City serving the needs of the maritime industry and leveraging on our expertise and experience from our ownership of the Jebel Ali Free Zone. We are consequently well positioned to deliver significant value in the medium term.
"Drydocks World bolsters our investment in the maritime sector through our subsidiary P&O Maritime. We are acquiring a market leader in the Middle East with the potential to deliver near term synergies and new revenue opportunities over the longer term, particularly in ship conversion and in areas where POM has existing expertise. We remain excited about the growth prospects of this business."
DP World announced solid financial results for the six months to June 30, 2017. On a reported basis, revenue grew 9.6 percent and adjusted EBITDA increased by 4.2 percent. The company has seen pick-up in global trade particularly in the second quarter of the year, and along with recent investments in Yarimca (Turkey), London Gateway (U.K.), Rotterdam (Netherlands) and JNP Mumbai (India) this has delivered ahead-of-market volume growth. In the first half of 2017, the group made capex investments worth $595 million and announced over $170 million of acquisitions in its maritime business.