[Updated] Cruise Ship Allides with Lock Wall, 30 Injured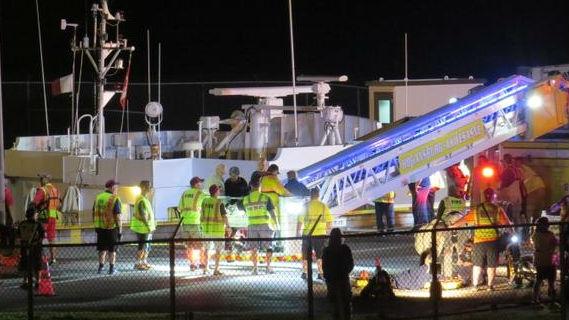 A small cruise ship allided with a lock wall in the St. Lawrence Seaway Thursday evening, injuring 30 people.
The Saint Laurent, a 286-foot cruise ship struck a wall in the Eisenhower Lock in Massena, New York. There were 274 people aboard the ship at the time of the incident. Rescue crews assisted in removing the twenty-seven injured passengers and three injured crew members. Two people are believed to have sustained serious injuries. All other passengers remained on the ship overnight, and the 28 people not seriously injured in incident returned after being released from the hospital.
At approximately 9:15pm the Saint Laurent hit an approach wall bumper as it entered the U.S.-operated Eisenhower Lock. The U.S. Coast Guard was notified of the incident at 9:45 pm and dispatched a response boat as well as a marine inspector to the scene.
Damage to Saint Laurent's Bow Image Courtesy of Michael Folsom via Twitter @theshipwatcher.
The bow of the cruise ship was pushed in 10 feet causing the cruise ship to begin taking on water. A Coast Guard spokeswoman reported that crews quickly shut the lock doors and removed water to prevent the ship from sinking.
The Coast Guard has said that the ship will remain in the lock with both doors shut until it can be transported to another location. As of Friday afternoon, the USCG reports no traffic is being permitted through the Eisenhower locks. At least nine commercial vessels have been delayed by the incident.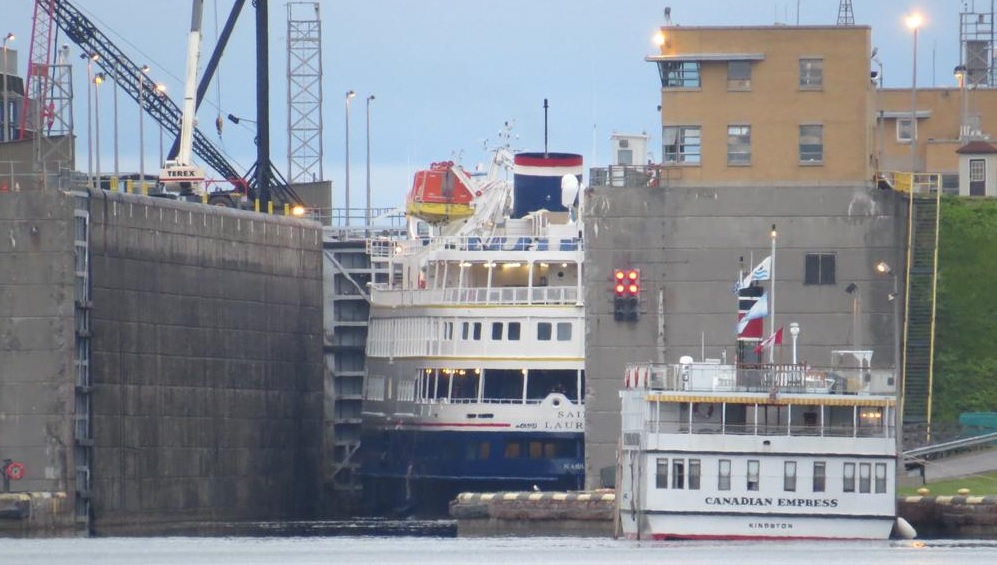 Saint Laurent in Einsenhower Locks Image Courtesy of SeawayNNY via Twitter @SeawayNNY.
The Saint Laurent is owned by International Shipping Partners and was on enroute to Toronto. The cause of the allision is still under investigation.
The ship is reported to be stable with no indications of pollution.