Crowley Restructures Three Core Business Lines
On Wednesday, Crowley Maritime announced that it is restructuring multiple business units, aligning core areas like vessel operations and fuel distribution with customer needs and increasing the firm's focus on government-related business.
Over the coming months, Crowley will transition its non-liner and logistics units into three new service divisions – Crowley Shipping, Crowley Fuels and Crowley Solutions. The liner shipping and logistics units will continue to transition into the existing Crowley Logistics division.
Rob Grune, SVP and general manager, will oversee Crowley Shipping. His division will encompass vessel ownership, operations, and management services, including the firm's tankers; its West Coast ship assist and escort services; its offshore vessels, including ocean-class tugs and flat deck barge fleet; and commercial ship management services, including the new Commitment-class con/ro ships and the three tankers that the firm has bought from SeaRiver Maritime.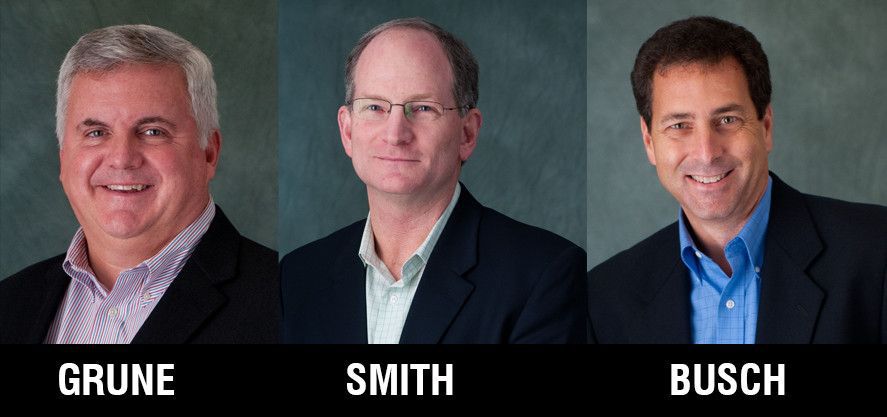 SVP Rocky Smith will head up Crowley Fuels, including the LNG sales, distribution and engineering unit and the company's fuel sales and distribution business in Alaska. The new division is intended to leverage Crowley's expertise in transporting, storing and distributing fuel across an expanded geographic area.
Todd Busch, SVP and general manager, will lead Crowley Solutions, a new division that will include engineering and project management services; naval architecture and engineering, through subsidiary Jensen Maritime; government vessel management; and a unified government business development team.
"This plan facilitates a pivot towards growing the company's government portfolio of work, building upon recent successes such as our recent $2.3 billion Defense Freight Transportation Services contract award and our current work with FEMA to bring much-needed supplies to Puerto Rico and the Virgin Islands," said Tom Crowley, company chairman and CEO. "The alignments within Crowley Shipping and Crowley Fuels better tie our markets, customers, processes and technology together to be more responsive, efficient and cost effective."
VT Halter launches second Commitment-class conro
VT Halter Marine has launched Crowley's second Commitment-class con/ro, the Taíno, one of the first vessels of her kind to be powered by LNG. The launch is the latest step in the modernization of Crowley's shipping and logistics services between Jacksonville and San Juan. These investments are intended to improve the speed to market for Crowley's customers on the Puerto Rico trade lane.
Taíno will proceed through the final topside construction and testing phase before beginning service in the U.S. Jones Act trade in 2018. She will join sister ship El Coquí, which was launched earlier this year and will enter service in early 2018.
Taíno and El Coquí will be able to transport up to 2,400 TEU, along with a mix of nearly 400 cars and larger vehicles in weather-tight ro/ro decks. In addiion to a mix of standard boxes of up to 53 feet in length, the vessels can accommodate 300 reefer containers.